Numbers add up for accounts girl Christine as she is crowned Miss Seychelles
9th June 2016
Accounts assistant Christine Barbier got the number just right when she won the top beauty title in Seychelles.
But Christine's said her legs were shaking when she won Miss Seychelles Another World 2016.
After she was awarded the Miss Personality, Miss Sport and Miss Talent titles, the 24-year-old from Cascade realised the title could be hers.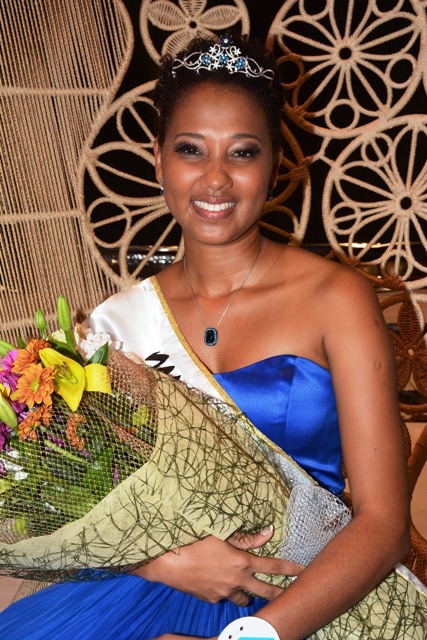 "My legs had started to shake," she said.
She was crowned by the outgoing Miss Seychelles, Linne Freminot, at the International Conference Centre in Victoria.
Away from the glitz however, Christine has other aims.
She will embark on a year-long experience as a role model and ambassador for the country. One of her main tasks is to prepare for the Miss World beauty pageant later in the year.
Her priority she says is to "see through my beauty with a purpose project and make it a success".
Christine's project called "Children's Home - Comfort, Care, Continuity" is helping to build a hostel or apartment for young adults who were brought up in a children's home and who have a hard time finding a home upon reaching age 18.
The other finalists on the night were Sophie Rosette, Rita-Maria Durup, Samiya Albert, Samira Nicoire and Lianne Barbé.
Samira Albert and Lianne Barbé were crowned the second and first princesses respectively.
Samira Albert, 18, from Pointe Larue, also took home the prize for best evening gown. Lianne Barbé, 19, and the only contestant from Praslin, won Miss Photogenic and the people's choice award. The people's choice was based on a nation-wide public voting, online and through SMS.
Sophie Rosette, whose beauty with a purpose project was about creating awareness on the need to protect Seychelles' coastlines from erosion, took home the prize for displaying best effort.