New tourism Minister chosen as Alain St. Ange moves on
27th February 2017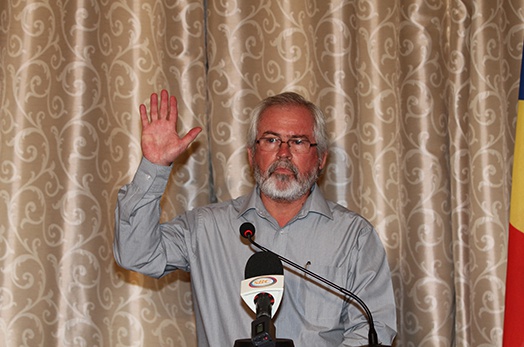 The new Minister for Tourism in Seychelles has a hard act to follow.
Maurice Loustau-Lalanne follows Alain St. Ange in the post.
Mr St. Ange, who is applying Secretary General of the World Tourism Organisation, told President Danny Faure why he stepped down.
He said: "The time to formally put my name forward as a candidate has arrived and I will need to be undertaking some travel for this coming election. The extended absence from the office and from the country will not be conducive to my existing position."
He went on: "During the time when I was part of the government, I know that I worked tirelessly for our country's tourism industry and the results today speak for themselves.
"The Ministry initiated a lot and, with the support of the private sector, we delivered for Seychelles."
Mr St. Ange rose through the ranks after joining the government in early 2009 as Director of Marketing at the Seychelles Tourism Board.
In accepting the resignation, President Faure thanked Mr St. Ange for the contribution he had made to the promotion and development of tourism and culture in Seychelles, and for his support and advice on many matters discussed in Cabinet.