My return to Paradise... I am back in my beloved Seychelles
15th February 2019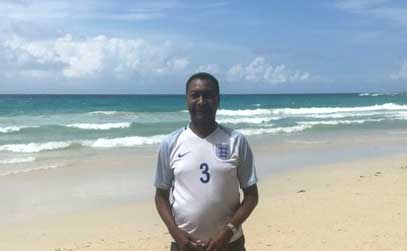 By Lewis Betsy
It has been a long journey since I was released from Rene's jail in February 1980. I had to leave in a hurry and went into exile.
There were no charges, no explanation. Just the usual brutal threats. I thought it was the end.
But things change. They turn out differently to what you might expect. As an exile I feared the worst. But I was blessed with help from friends and family... and good fortune.
I made my way in the UK and my family have prospered.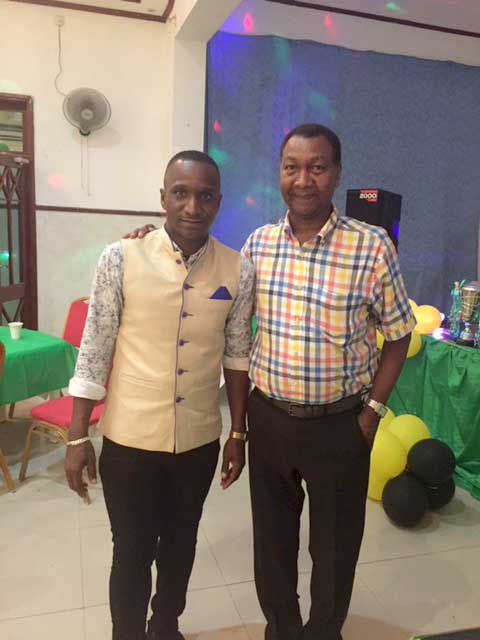 On a positive note, I am today very proud of my achievements in the UK and I believe they will help me in 2019. I am now thrilled to be back in my homeland, especially at a time when Seychelles needs the Seychellois diaspora more than ever to contribute to the welfare of our beautiful islands.
Though some events leave you feeling uneasy and fearful that things are out of control.
We saw a bad start to the year when early on Sunday the 13th January, there was a fire at a popular restaurant in Takamaka. This was such a shame as it is a popular place for visitors as well as Seychellois who enjoy the local dishes on a Sunday afternoon.
Then we had heavy rain for a very long period. There was much damage and many incidents reported by the disaster management.
On Wednesday 16th there was a report of a stabbing at Harrison Street – two suspects later appeared in court.
A 38-year-old woman stabbed her stepfather on Friday 18 January at Au Cap.
There was another stabbing at St Louis when a couple's dispute turned to tragedy. A 46-year-old man was left lying face down in the bedroom. He was later pronounced dead as a result of a stab wound in the neck.
In 2018 there were only three murders reported but in 2019 with only six weeks into the new year there are four cases already. Such a terrible start.
But here's a cause for celebration. Nancy Marie turned 110 on Saturday 26th January. What an achievement, so hearty congratulations to her from Seychelles Life.
Regular visitors to this website know that I have been very vocal on the drugs issue in Seychelles. I still despair. It appears very difficult to reduce the trend and now a Methadone programme will start soon at the Montaigne Posee Prison.
The bad news continued with the suspected suicide of a 12-year-old girl at Le Niole on the evening of Monday 28 January 2019.
But there were some upturns:
On 1st February, Seychelles signed an Economic Partnership Agreement (EPA) with the United Kingdom.
As always, I do my best to promote sports and tourism in Seychelles. And there is much to be proud of.
I was in Seychelles to see the crowning of Sportswoman of the Year Alisen Camille while Keddy Agnes is Sportsman of the Year. Seychelles life wishes them great success for the years ahead.
I also went to the Real Maldives' end of season gathering for the players. It was a fun-filled evening. Don Anacoura has done a fantastic job for Real Maldives and he wants to continue the work this coming season. He hopes Real Maldives can be promoted to the higher tier of the Football League in Seychelles. As a former Seychelles International captain I will do my best to help.
Finally, let me talk about politics.
It looks most likely that there will be a serious Third Force in the coming months. The name being mentioned in that connection is that of Alain St Ange, the former Tourism Minister in the Parti Lepep and James Michel's government.
St Ange may well be a candidate in the next Presidential election alongside another political heavyweight, the former Speaker of the National Assembly Patrick Pillay.
The two could even link up as a "dream team".
They would be a formidable force to stand against United Seychelles, (formerly Parti Lepep) and LDS. There has been no joint declaration yet, but the way I look at it, if they really want to change Seychelles for the better they should join forces and put real pressure on the two big parties.
Seychelles really needs a change this time. They could make it happen.