My message this Christmas is simple – let's bring love and peace back to Seychelles
27th November 2017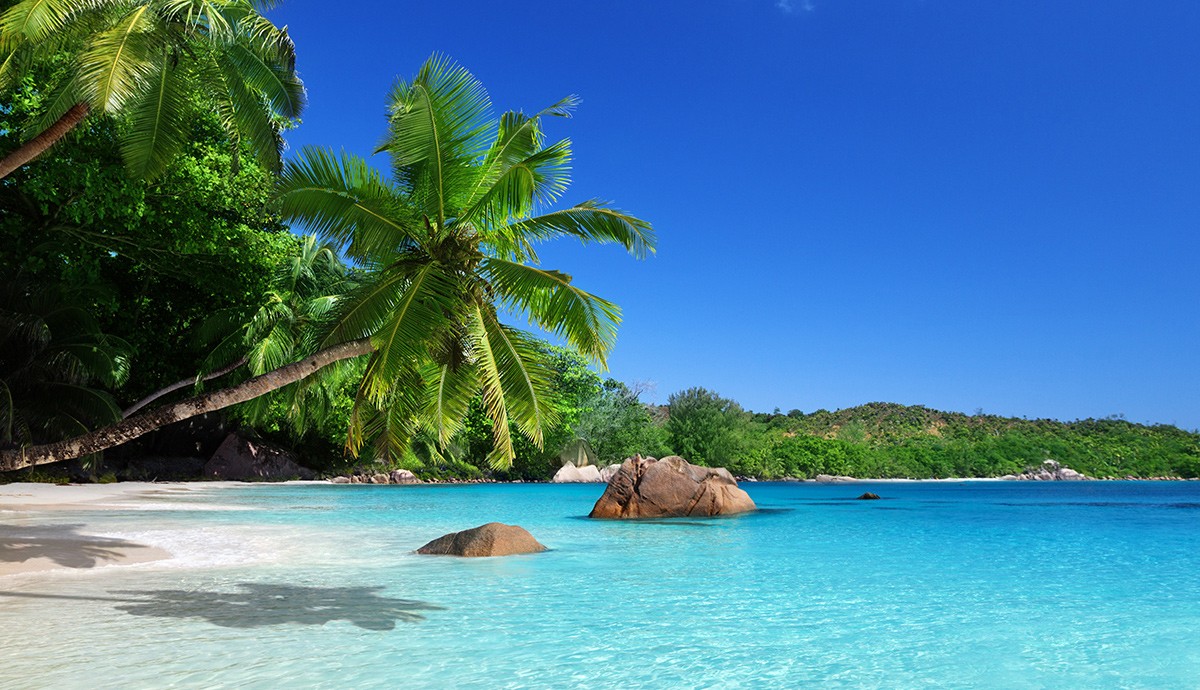 By Lewis Betsy
My Christmas message is normally one of hope, but this year I have to express my concern about what has gone on back home over the past 12 months.
So much has changed, and not all for the better.
What will 2018 bring for Seychelles? It's difficult to forecast precisely, but I believe we need to deal urgently with lawlessness.
This past year we have seen many changes in Seychelles politics, particularly since the appointment of Danny Faure as President in 2016 and his new vision of transparency, accountability and good governance.
I take that as his proudly declared mission to care for all Seychellois and safeguard their community.
Yet there are more and more people out there who clearly don't care for their fellow citizens... and this troubles me. There are mounting social issues casting a cloud over our island paradise with drug abuse, alcohol problems and crime in general on the rise.
Last month, nightclub owner Simon Esparon was murdered in his home in Anse Faure. Mr Esparon was a well-known figure who ran the Katiolo club, the longest running nightclub in Seychelles.
His killing marks what is perceived as a dramatic spike in lawlessness on the islands. It is almost as if we have been invaded with crime and thieves. It is even scary to walk the streets these days without beggars asking you for money.
Bad things are happening on Mahe and Praslin where there have been many attacks on tourists. This is giving our beautiful Seychelles a bad name and it is not good for us.
At Seychelles Life, we have always worked hard to promote tourism in Seychelles, but we know we need to do more. We depend a lot on tourism so it is imperative to stop violent crime.
We've got to be careful that we don't lose the ability to execute the rule of law in Seychelles. Enough is enough.
A case in point is the petition, "We love Seychelles", which proclaims "Stop violence, hatred and crime which is taking over our country!"
It demands action and is addressed to the people who can help us, among them President Faure, the Leader of Opposition Wavel Ramkalawan, Minister for Home Affairs MacSuzy Mondon, Attorney General Frank Ally, Police Commissioner Kishnan Labonte, and the Speaker of the National Assembly Patrick Pillay.
The petitioners say: "Act now! Protect Seychelles – make it a true Paradise."
It is a sign of just how bad things are when Seychellois have to start a petition to ensure they are safe in their own homes.
President Faure needs to address these issues as soon as possible.
He appears to have responded to the statement made by the petitioners who said that in schools, "teachers are scared to educate the youth for fear of being attacked".
When the President visited Mont Fleuri Secondary School he said "teachers need to be respected" and stressed the importance of students respecting their fellow schoolmates and school property.
I had to go to print before the President's latest Press Conference, so I don't know whether he was able to pursue these matters further, though I hope he did.
Elsewhere, we have seen the new Police Commissioner Labonte take office. Things should improve, but I think it will take sometime before all the changes he wants to introduce can take effect.
So all Seychellois, wherever they may be in the world, need to get together to send out a serious message to the criminals in our homeland. We are going to stop their evil practices. We are going to take our country back from their clutches.
There are other matters that trouble me.
We have now realised that cohabitation is not working. Seychelles could go further if we have a government of National Unity.
The best way forward is for President Faure to call for a Presidential Election. This should be next year. It will be better for the country, rather than waiting for the next due date of elections in 2020.
I am also worried about our national sporting efforts, especially football which I fear is going downhill. I've been to two football matches recently and I was very disappointed at the standard of play. I would like to see great improvements in the game.
So far so bad. But let's try to be positive.
I want to take this opportunity to wish the people of Seychelles, wherever they may be in the world, a merry Christmas and a happy and prosperous New Year.
Let's hope things will be better in 2018.
Seychelles Life wishes everyone a very Merry Christmas and a Happy New Year