My life in football is just a dream come true
6th June 2014
KEVIN BETSY is a Seychelles-born footballer who has played for a number of professional clubs, including Fulham, Barnsley, Bristol City and Wycombe Wanderers. He had been a pro for 15 years playing in the Premier league and Football League. In 2011, he represented Seychelles in the Indian Ocean Games and helped them win a gold medal. Now, 35, he is a coach with Premier league club Fulham FC. Kevin, son of former international Lewis Betsy, founder of Seychelles Life, is setting up the Kevin Betsy Foundation, a charitable group dedicated to helping inspire youngsters in the UK and Seychelles. Here, he tells us about his career at the highest level… and his hopes for the future.
How are you getting on with your coaching job at Fulham?
Very well, first and foremost I am thoroughly enjoying my role at one of the country's best academies. The structure at Fulham is excellent and I work with some of the best coaches in the country. Huw Jennings is head of our academy and he was responsible for the development of Theo Walcott, Gareth Bale and Alex Oxlade-Chamberlain when he was at former club Southampton so I am fortunate to be learning from him and his vast experience. We also have Steve Wigley. He is England's U21 coach and sometimes he takes our U18 while Kit Symons is Wales' National team assistant manager and he looks after the U21 Teams. There are also a number of excellent coaches at lower age groups who I work with on a daily basis. It is a fantastic environment for me to develop as a coach with elite young players from England and abroad. In the next few years I am sure you will see many more of our graduates in the Premier league in the first team.
What's it like seeing the sport from the inside?
Playing and coaching for me is totally different. I have experienced many things and I have a good knowledge of the game from a playing perspective and what is required to make it at the top level, but the secret to good coaching and managing is connecting with people and being able to communicate and relay your experience over to your players. The amount of planning and preparation I go through just to put on a session and man-manage my group is in depth so this takes it toll on your time and your mind. I have been playing football since I could walk so this comes natural, but being on the other side makes you appreciate the job my former top coaches and managers did for me. I am learning to become a teacher and this is a skilled job.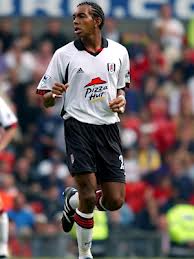 What are the players like to work with ?
The level of the players I work with is extremely high. Each player is unique and individual they all have their own life journey and their character has been moulded from their experience. It is vital that I understand each player on a personal level before I begin to understand the football player and how I can help him to improve and develop all aspects of his football. I have a wide range of challenges to deal with: There are players that are easy to coach and highly motivated and with real drive. These are easy to help improve, but then you can come across a player with extreme talent, high confidence but with major flaws in their application to training and matches. I love the difference in us all and I thrive on improving each player.
How do you regard the season at Woking? Any fond moments or regrets?
My return to Woking has been a dream come true, helping them return to the conference last season and this season becoming the highest scoring midfielder in the division, winning personal awards from the club. But the team performing so highly in a very tough league was excellent. I do not have any regrets and my fondest moments came away to newly promoted Newport County where we won and I scored twice and also at a packed home ground where we played Luton on New Year's day and we won 3-1.
What is your situation with regard to the Seychelles national team? What would you like to happen?
My situation is very simple. I thoroughly enjoyed representing my country and winning the gold medal at the Indian Ocean Games on home soil. My last games came in the World Cup Qualifier with Kenya. I have not been selected again but if I do receive an invitation I will be delighted.
How is the Kevin Betsy Foundation progressing? Can you give an update?
It's going well, and we have just received charity status. This is a long process in England, but we are up and running and I will be visiting Seychelles in July and hope to visit schools and speak to the Minister of Sport and find out areas where we can help going forward. We are looking to help and improve the youth of Seychelles and England who come from deprived areas.
What support are you getting, or would like, in UK and Seychelles?
Any support is welcome. The SFF [Seychelles Football Federation] have been very supportive already and former President Suketu Patel was instrumental and supportive when we talked last year about what I plan to do with the Foundation. It is people like him that help bring about change for the benefit of the country and I hope I can help in anyway I can.
What is the state of Seychelles football at local and national level? How do you see your role?
When I left after the indian Ocean Games the country was a place of vibrance and positivity. This is where we need to be on a regular basis. Small countries can achieve and so can individuals from small countries. We have good players, fantastic facilities to help us improve but have we the correct pathways in place to maximise the talents of our young players and subsequently benefit the national team? I do not have a role I just want to help in anyway I can and give my inside knowledge of being a professional and what it takes to get there and stay there. This is why I set up the Foundation, but yes there are many things separate to this that can be done.
Some people have the impression footballers are spoilt and overpaid. What do you say and how would you change that impression?
Yes, footballers are paid very well for the job they do and are indeed spoilt to a certain extent at the top level as everything is done for us and anything we want we generally get. However, all professionals have worked extremely hard and sacrificed a great deal to get where they are. It is not luck. Hours and hours of practice have gone in to get your mind and body into a position to deal with intense pressure. If you fail once or twice in a game situation or training you will not be overpaid and spoilt anymore and you will not be applauded for your play. No one will care about you. You will be low-paid, booed and have to work twice as hard as you will be playing in a low division and have to get a second job to supplement your income. That is the reality of professional football. It is the best job in the world but also a cut-throat industry, where weak-minded people fall. Yes, I believe doctors and nurses and people in similar professions should be paid well as they have to deal with life and death situation. But the sport is entertainment, a global game. Millions around the world enjoy watching the beautiful game.
What do you want to achieve short term and long term?
Short-term I want to get plans set up for the Foundation to go forward. I have my UEFA A coaching final assessment to do in next couple of months so this is high priority for me. I have just finished the FA Youth Awards which has been a real eye opener for me and I will be on the UEFA A youth award also this year. Longterm, I want to complete the UEFA Pro Licence, the highest achievement in coaching. Other than that I will enjoy each day and hope to make tomorrow better for myself as well as others.