More boats for Eden Marina as demand increases for life on the ocean waves
3rd March 2015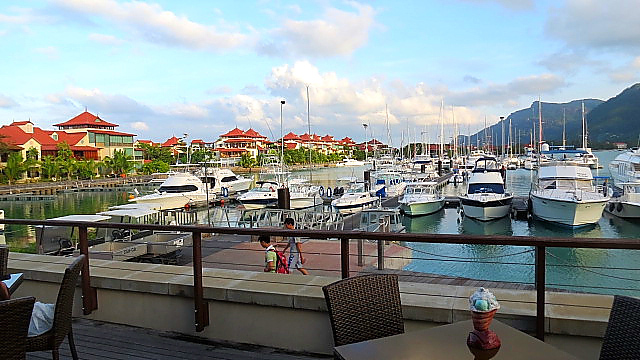 Eden Marina on Eden Island, the home by the sea for the well-to-do on Mahe, and already regarded as the largest of its kind in the western Indian Ocean is set to get even bigger.
Local shipping agents, Hunt Deltel has announced plans to build extra pontoons to berth 67 more yachts at the site on the eastern coast of Seychelles' main island.
Though, one pontoon will be expressly to accommodate two super yachts 115 metres long, others will berth up to 65 boats.
Christophe Hoareau, general manager of Hunt Deltel, said demand is increasing and no wonder. With Somali-based piracy on the wane, more foreign boats cannot resist Port Victoria's sheltered harbor.
Eden Marina is barely a kilometer away and enjoys the same panoramic views of the string of inner islands and superb mountain views of Mahe. A few oars strokes away are top restaurants and pubs.
Between 100 and 150 boats, mostly ocean going yachts are berthed at Eden Marina.
Ringed by the half a dozen islands of St Anne Marine Park, it offers a haven for ocean going yachts, which usually stop for a week or more, on the way to or from the Red Sea and the Mediterranean.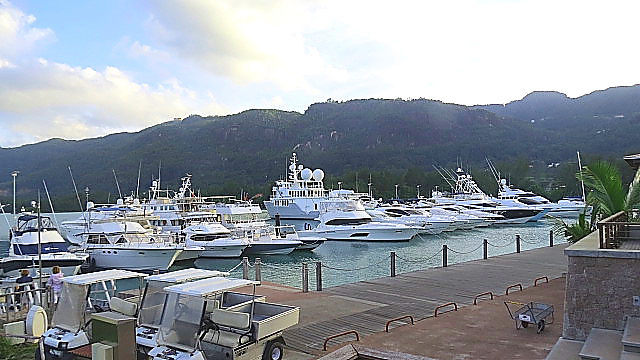 Several belong to the rich and famous, such as Emir of Qatar, who has two super yachts at Eden Marina.
Keith Mellon, who holds an Ocean Going Certificate-2nd Mate has a 12-strong team to run the marina.
He ensure that the boat boys maintain the pontoons, the longest of which is about 300 metres long.
Some yachts are provided with water and electricity during their stopover, which means extra revenue for the country.
"We do not encourage any yachts to switch on their own generators, as the noise will disturb others as well as patrons on Eden Island," he said.
Before moving to Eden Marina seven years ago, Keith Mellon worked for "Moorings" and "Sunsail", two yacht charter companies under the same umbrella, which rent boats to visitors.
Keith, 43, has had a lifetime at sea.
After going to the local School of Maritime Studies, he got his sea legs on the "Pecheur Breton" a cargo fishing vessel, owned by the late Jacquelin Lablache.
He later sailed on vessels of the state-owned Islands Development Company (IDC) visiting most outer islands. These include Astove, Desroches, Farquhar, Cosmeledo and Coetivy, all over 300 kms from Mahe. The islands are all coralline and flat.
He then joined the tanker "Spirit of Praslin", as cadet officer. The tanker, based in the Yemeni port of Aden, carried oil to other Red Sea ports of Hodeida and Sanaa.
Keith has also delivered several yachts to ports in the Mediterranean and Europe.