Me resign? I'm not going until 2020, Danny Faure says in swipe at critics
17th September 2018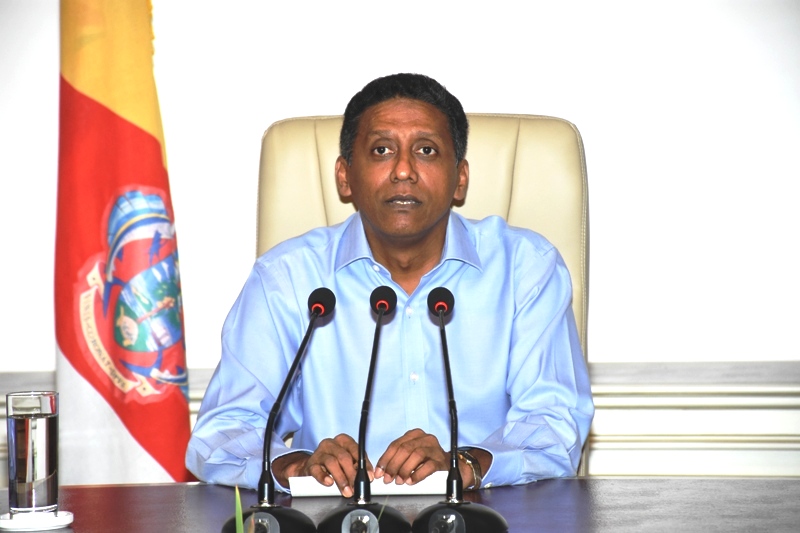 By Lewis Betsy
It doesn't matter whether you like it or not, but there will no change at the top in Seychelles for some time.
Danny Faure has repeated his pledge to serve as President until the end of his mandate in 2020.
The President took a swipe at his critics – including Seychelles Life – who have been demanding that he hold Presidential elections as soon as possible.
A political storm broke out in October 2016 when Mr Faure took over the Presidency from Alex Michel, who had won the election the previous year. Critics did not like the "Pas Baton" system under which the vice-president assumes the Presidency on the resignation of the serving President. We said a President should be elected to the post, not given it like some kind of gift.
Speaking at his seventh Presidential press conference at State House, Mr Faure explained that he knew the Constitution of Seychelles "very well" and did not need anyone to give him a lecture about it.
The President said: "We live in a democratic country and we must respect the frequency of election and the next Presidential election is slated for 2020. So, I will not resign. I am determined to work even harder for the people of Seychelles."
He went on: "I know very well the Constitution of Seychelles and I don't need anyone to come and lecture me about it. The National Assembly can debate about many issues and as President I respect their views. But at the same time I know what is written in the Constitution of Seychelles. The people need to understand that the National Assembly can come up with a motion to dissolve itself and also the President has the right under the Constitution to dissolve the National Assembly."
He stressed that Seychelles was "in good hands", but added: "Not everything's perfect in the country and many people have the will to work hard for the country. We don't need instability and don't want to live in a state of uncertainty and insecurity."
President Faure said his office is planning to come out with a publication detailing his accomplishments to mark his second year as President.