Little Palestine offers big hand of friendship to Seychelles
7th June 2016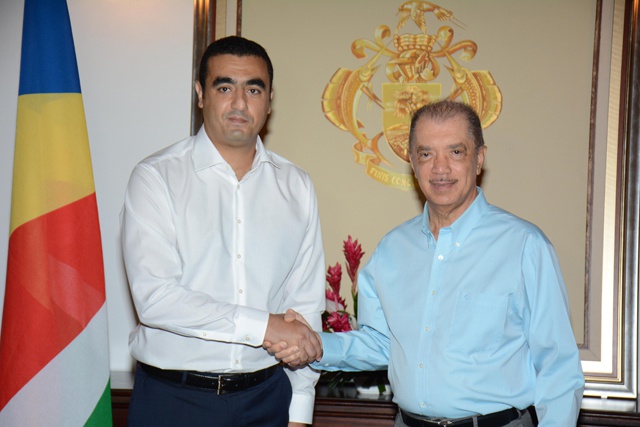 The troubled little state of Palestine has offered its expertise to Seychelles.
The newly accredited Ambassador Hazem M. Shabat said: "We tend to consider that human capacity is our natural resource. We have experts in almost every field possible, from doctors, engineers, agriculture.
"We are ready to put all our expertise at the disposal of the government of Seychelles should it decide to seek our assistance."
Mr Shabat, the fifth Palestinian ambassador to Seychelles, presented his credentials to President James Michel at State House.
Seychelles and Palestine have enjoyed good relations and diplomatic ties were established in 1980. Seychelles also supported Palestine's non-member observer status when the issue was voted on at the UN in 2012.
Ambassador Shabat, who is based in Dar es Salaam, Tanzania, said developing friendly relations between the two states was among the issues he discussed with President Michel.
He went on: "I conveyed the appreciation of President Mahmoud Abbas and the Palestinian leadership for the positions adopted by Seychelles over the past years in support of the Palestinian cause. We highly value these positions."