Let me inspire people, says Miss Regatta 2016
1st November 2016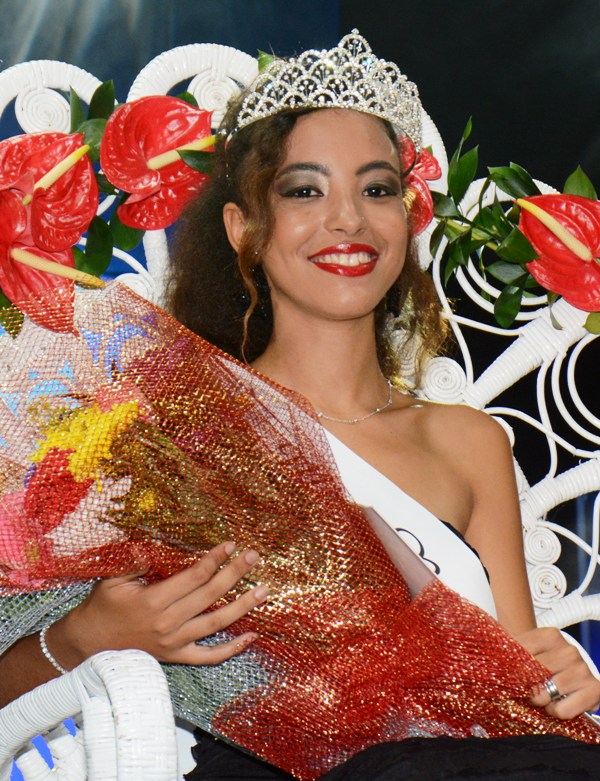 The new Miss Regatta says she will do her best to be "an inspiration to everyone".
Felicita Filippin, 21, from Baie Lazare, said her heart was pounding with excitement and happiness at being crowned.
The field research assistant with the Marine Conservation Society of Seychelles (MCSS), also won Best Bikini Body.
Felicita, who beat off nine other contestants to become Miss Regatta, says she enjoys scuba diving and swimming.
Among her prizes, Felicita won an Air Seychelles return ticket to any destination, a bikini sponsored by Ipanema, X-trim gym membership, and bouquets of flowers.
Estelle Morel, 19, was voted first princess and Best Evening gown while Verona Leon, 26, took the second princess title and Miss Personality.
This year's Regatta fundraising event is the 43rd hosted by Round Table Seychelles (RTS) and powered by Takamaka.
Felicita said: "With regard to my role as an ambassador for RTS I will attend all events organised by the organisation and try my best to be an inspiration to everyone."
Carol Benoition, organiser of the pageant, described this year's contest as "perfect".