Let the healing begin: Seychelles Life welcomes the Truth and Reconciliation Commission
17th September 2018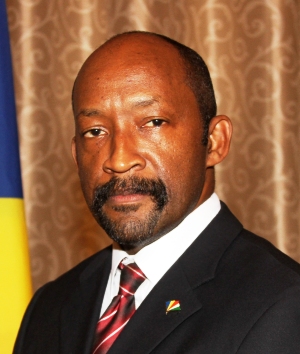 By Lewis Betsy
It's been a long time coming but the process of helping Seychelles come to terms with its brutal past through truth and reconciliation is actually happening.
President Danny Faure formally assented to the Truth, Reconciliation and National Unity Commission Act 2018 in an official document signing ceremony at State House and it was approved by the National Assembly.
Seychelles Life welcomes the move as it has steadfastly campaigned for such a commission to help heal the divisions within Seychelles society caused by the 1977 coup. For myself, I am pleased that this long-awaited process is underway and can now take speedy, positive steps to healing national wounds.
The Law established a Commission to administer and apply the Act, comprising of seven commissioners, five of whom will be foreigners.
Vice-President Vincent Meriton, who delivered the Act to the National Assembly, said, "We are today addressing one of the most important and difficult challenges that our country has ever faced. We are taking a bold step as one people, as one country, and as one family."
"Our path of becoming a nation was not easy. We are conscious of the errors, mistakes, and shortcomings along the way. I am convinced that the spirit and goodwill of our nation will see us through this process.
"The Seychellois are a determined people by nature and resilient in the face of adversity, but we are also peace loving. Forgiveness is part of our make-up and despite our differences, we always come together. Now it's time to demonstrate these very qualities. This new chapter of our history will be the ultimate test, and I pray we approach it with humility, compassion and maturity."