How people power forced the President to change his mind over Assumption
8th June 2018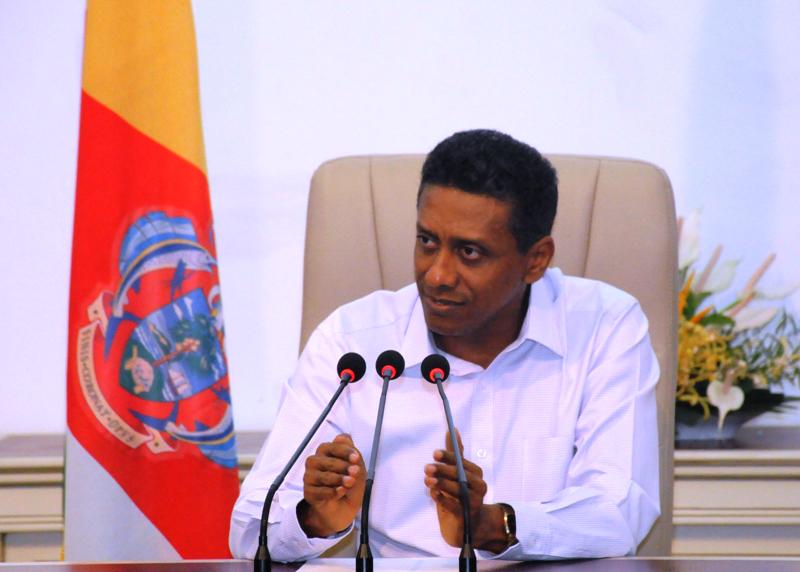 By Lewis Betsy
The decision by the Seychelles government to abandon building a a joint military complex with India on Assumption island is a relief to us and a lesson for President Faure.
It proved two things.
One, that people power can work.
Two, that President Faure is not invincible – he can be persuaded to change his mind.
The joint agreement to build the installation on Assumption had been signed secretly and without consultation by the then President James Michel in 2015. This year, President Faure was clearly ready to proceed until the people of Seychelles realised what was happening and made their protests.
You can call it a climbdown, a U-turn, an embarrassement even, but Mr Faure's announcement at his Press Conference earlier this month indicates he now knows what – and who – he is dealing with.
He had soon found out that going ahead with this project would be an uphill fight against both a dismayed population and a National Assembly that likes to flex its muscles.
The end came in a simple statement. He said: "I have decided that we will not continue with this project."
So now we will get a "small facility" instead.
Confirming that the topic of Assumption will not be on his agenda during his first state visit to India later this month, he went on: "I would like to add that if we, as a state, want to help address the problems occurring in our territorial waters it is important that we reinforce our maritime security.
"It is important that there is a Coast Guard presence on Assumption that we will construct ourselves, as Seychellois, to better patrol the area. It might take us a year or two but we will have to do it on our own."
I think this is a very great victory for Seychelles and also very good news for all the people of Seychelles who stood up and demonstrated by saying NO to Assumption.
I am proud that the work of Seychelles Life which also campaigned against the project demonstrated democracy in action.
Which brings me to another aspect of the so-called transparency of political life in Seychelles.
The Press conference was notable for another thing: the feebleness of the Press to bring up another topic that excites equal passion from the electorate: a Presidential election.
I listened throughout, confident that a journalist would ask Mr Faure if he will call an early election. I waited in vain.
Why was it not mentioned? Had they been warned off? Was the question off limits? Was this a real Press conference or just a stage-managed exhibition?
One day we may know.
Meanwhile, the situation remains smouldering, like a volcano, ready to explode.
There are other serious problems distracting his administration, but if the groundswell of opinion builds up, as it did over Assumption, will Mr Faure be forced to go to the polls early? He clearly doesn't want to, but he needs to prove he has the courage of his convictions. Has he the guts to do this?
We watch and wait.