Have the time of your life at our fabulous independence party
15th June 2017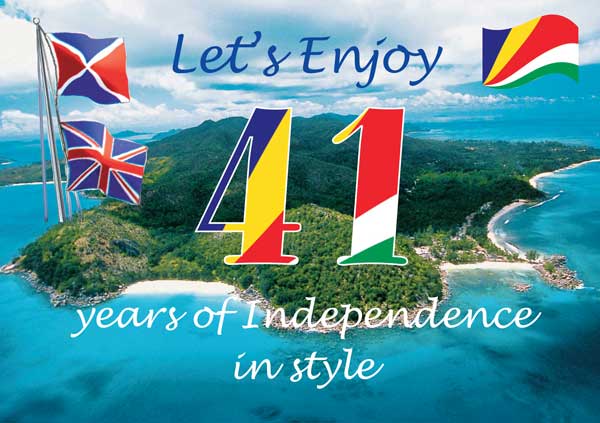 By Lewis Betsy
It's time to get ready for our great annual party to celebrate the independence of Seychelles.
We have a proud reputation for staging prestige functions and are very excited about the entertainment we have in store for you.
The brilliant DJs Kenny B and R Vidot are set to provide the fun, with more great acts being lined up too including the No 1 DJ from Seychelles, DJ Ezy D.
This event, which is being organised by Seychelles Life and Air Seychelles, is a fabulous opportunity for everyone to have the time of their life celebrating another milestone in the history of our beautiful islands.
The party will be held on Saturday July 1, 2017 at the Polish Club, 238-246 King Street, Hammersmith, London W6 0RE. (Ravenscourt Park is the nearest Tube Station).
It will start at 7.00 p.m and go on until 2.00 a.m.
Our parties offer the Seychellois diaspora living in the UK and Europe a unique opportunity to get together, so I am delighted we can all celebrate 41 years of independence in style. This promises to be another memorable evening so make sure you don't miss it.
Ticket prices are £12 for adults, £6 for children.
For more details, please contact me on 07790 269940 or via email at lewisbetsy@hotmail.co.uk.
I look forward to seeing you there. We will all have a fantastic time.