Giants of the sea boost Seychelles tourism industry
31st March 2016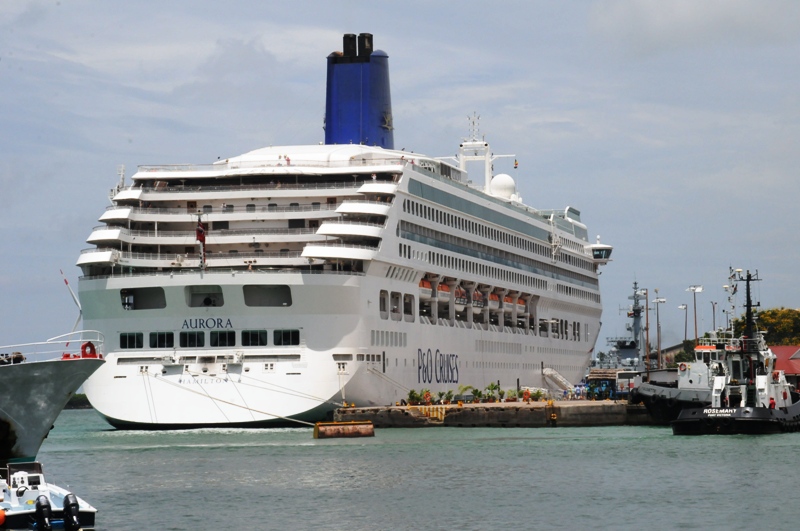 They just keep getting bigger and there is more to come – when the Aurora docked in Seychelles at 273 metres long it became the biggest ship of its kind to ever berth at the Mahé quay.
Aurora is one of the largest ships in the P&O Cruises fleet and was carrying 1,771 passengers and 829 crew, many of whom went on to visit – and spend – on the islands.
In February, the 261 metres Sun Princess held the record for the longest cruise ship to moor in Seychelles waters. But the record set by Aurora is expected to be broken in weeks when the 294m MS Queen Victoria arrives.
Aurora is the 13th cruise ship to visit Seychelles since January 2016. The liners have brought in 13,876 transit visitors during the first three months of this year and with more on the way that will beat last year's figure of 26 vessels and 19,806 visitors when the cruise ship season ends in September.
Tourism and Culture Minister Alain St Ange was invited onboard Aurora with Colonel Andre Ciseau, chief executive of the Seychelles Ports Authority, and Sherin Naiken, chief executive of Seychelles Tourism Board.
Mr St Ange said: "The STB with the port authority have been working hard to bring cruise ships back to our islands. This is today working and the proof of it is that this year we've had more cruise ships coming back to our islands than we've had for many years."