Gerard Hoarau: 32 years after his murder, brother issues appeal as police make new arrest
6th August 2018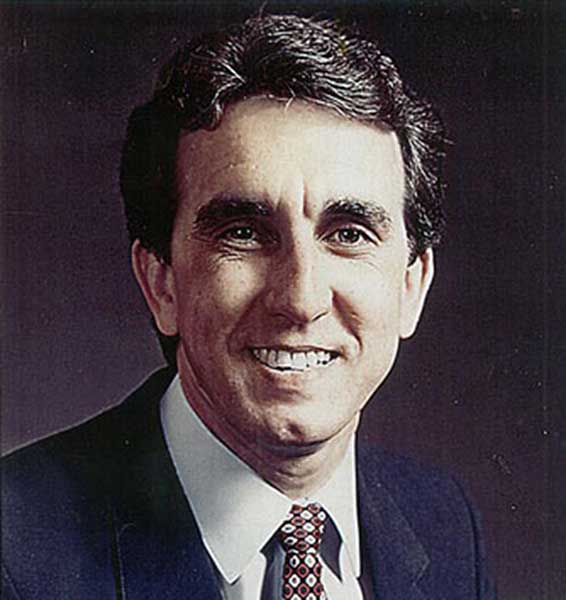 By Lewis Betsy
I have long campaigned for justice over the case of the unsolved murder of my good friend Gerard Hoarau. Now, more than 32 years on, there has been a glimmer of hope.
A 77-year-old man was arrested in Northern Ireland and questioned on suspicion of conspiracy to murder.
Gerard, the exiled leader of the underground Seychelles opposition party, Mouvement Pour La Résistance (MPR), was gunned down on the doorstep of his home in Edgware, North London, on November 29, 1985.
According to the original investigation carried out by Scotland Yard's counter-terrorism unit, the killer was armed with a sub-machine gun and fired 11 times, striking Gerard, 34, with three bullets.
Police have never solved his murder, however there have been many questions asked of the government of France Albert René.
A number of people were arrested in connection with the investigation, but no one was ever charged with murder, though three people were convicted in 1986 for perverting the course of justice.
The man arrested in County Antrim was released after 24 hours, and is believed to remain "under investigation". The Metropolitan Police said he had "not been previously arrested as part of the investigation". It said in a statement: "A review of the investigation was initiated in 2016 from which fresh lines of inquiry were established, leading to today's arrest."
This surprise development has brought back vivid memories of the day my friend was killed. I can still recall the moment on Friday 29th November, 1985, when at around 11.25am I received a phone call from a man with an Irish accent telling me: "We've got your friend, Gerard. Be careful you're not next."
Apart from the terrible impact on his family and friends, Gerard's death was a huge blow for the Opposition which was working hard to restore multi-party democracy to Seychelles.
Gerard had trained for the priesthood and played a key role in Seychelles football. But things changed when as Chief Immigration Officer, he was arrested at his office at Kingsgate house on 15th November, 1979. He was taken to the Central Police Station where he was detained. He spent nine months in jail and on his release was told to leave Seychelles and never return.
During that period at least 79 people were arrested and detained including myself. I spent three months in jail without charge or trial and even today I don't know why. Yet, during our time in prison Gerard was an inspiration to us all.
After his release Gerard went to his family in South Africa, then decided to moved to London. There, he met many Seychellois exiles and in 1984 he decided to form the Seychelles National Movement (SNM). Politics became his world, and with it the idea of returning freedom and democracy to Seychelles.
However, the events of November 29, a week before his 35th birthday, cast a dark shadow over any hope for change.
Gerard's brother, Ralph, has now put out a personal appeal to help solve the case.
Ralph writes: "Following a briefing with our Scotland Yard liaison officer, they are satisfied that they now have several useful further leads to follow. This case remains complex and investigations are ongoing.
"In this respect, Scotland Yard is now appealing for further information that now extends beyond the shores of Britain and to wherever the investigation may lead to. They have now asked me to send an appeal to all people in the Seychelles who may be able to provide any information or assistance that may be useful in furthering their investigations.
"In this regard they have created a dedicated email address where people can contact them and send them information directly. This is as follows: mailto:EdgwareMurderAppeal@met.police.uk
"This email is monitored directly by the investigative team at Scotland Yard and is a good way for people to share any potential leads or information they have directly with them. As with all police information, your information will be confidential.
"I urge all our Seychellois brothers and sisters who can help to do so. Remember that no information or lead should be considered 'stupid or useless'. Let the police decide what is important and useful.
"God bless you all in the hope that one day we can find the truth, not just in Gerard's case, but also for all our heroes who were brutally murdered and made to disappear in our own native land."
Times are thankfully different now, but we need to remind ourselves how we reached where we are today.
Gerard had devoted himself to bringing fairness and equality to Seychelles. The fact that we have greater political tolerance is due to his hard work, even though because of it he had to pay the highest price of all.
He may even have sensed his fate. He once said: ''They may kill me, but they will never kill the idea of freedom.''
That legacy lives on.
In his memory a Mass is held annually to mark the anniversary of his death. I have organised one at St Vincent de Paul Roman Catholic Church, Osterley, Isleworth, Middlesex on Sunday 2nd December 2018.
I hope by then we will have moved closer to getting justice for this true son of Seychelles.