Extra flights will boost tourism in Seychelles... and BA is back
14th October 2017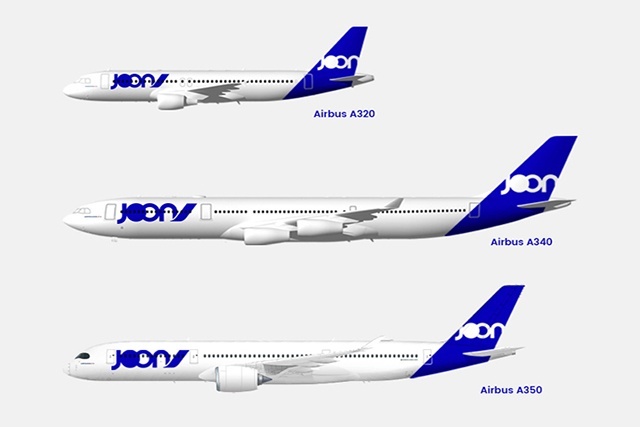 Tourism in Seychelles will be given a welcome boost with two airlines – British Airways and Air France – opening up new flight schedules.
British Airways will resume direct flights to Seychelles in March after ten years.
The airline will start operating two non-stop flights per week from London Heathrow from March 24 next year using its newest fleet of aircraft, the Boeing 787-9 Dreamliner.
The departure flights from Heathrow's Terminal 5 will be on Wednesdays and Saturdays and the return flights on Thursdays and Sundays.
Air France has announced that it will be operating scheduled flights from Charles De Gaulle airport Paris, from May 5, 2018, using its new sister airline "Joon".
The new airline, which is targeting a younger clientele, will operate flights to Seychelles three times a week using its Airbus A340-600, to be replaced by an A350-900 by 2019.
Maurice Loustau-Lalanne, Seychelles Minister for Tourism, said: "It is necessary to see how we can cooperate and have a good development on the French market to bring French tourists to Seychelles."
This development, he said, had "to be well coordinated to ensure that France remains the first tourist market to Seychelles".
According to the local National Bureau of Statistics, France is second in terms of visitor arrivals to Seychelles with almost 30,000 visitors to date for the year.
Representatives from Air Seychelles, the Seychelles Tourism Board and the Seychelles Civil Aviation Authority are holding discussions with representatives of Air France on technical areas of their operations.
Roy Kinnear, chief executive of Air Seychelles, said that Air France is free to operate in Seychelles as there is an "open-sky" policy in place.
Two of the Air France flights to Seychelles are on the same days as Air Seychelles' flights to Paris.
Mr Kinnear said: "We need to be clear about what is right for Seychelles as a country, and what is right for Air Seychelles."
Welcoming the British Airways announcement, Mr Loustau-Lalanne said it was "the best news for the Seychelles' tourism industry".
He went on: "We were all devastated when British Airways pulled out in 2004. The return of British Airways to the Seychelles with two non-stop flights from London Heathrow in 2018 will provide a boost, especially to our Five Star establishments."
Sherin Francis, chief executive of the Seychelles Tourism Board, said: "Seychelles has in the past years at every given opportunity expressed its interest to see British Airways serving the destination again and the invitations were even extended from the highest office in Seychelles. We are happy that this long-awaited day has arrived."
She added: "The UK is a very important market for Seychelles and the team at British Airways can count on our support for this route."
Sean Doyle, British Airways' director of network and alliances, said: "The Seychelles is one of the most beautiful places on earth and we're delighted to be adding this collection of islands to our extensive route network."