Drugs, Seychelles... and the people looking the other way as dealers corrupt our young
13th November 2018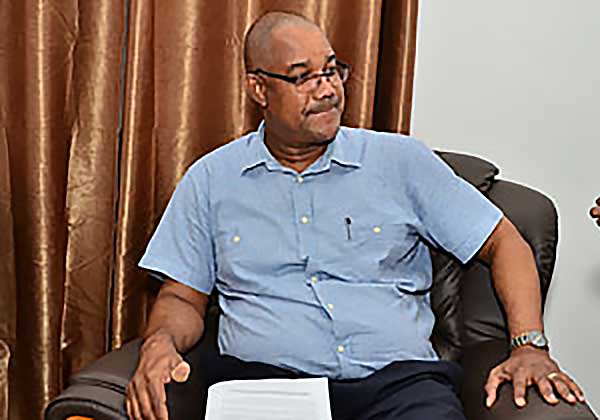 By Lewis Betsy
The drug problem is Seychelles is becoming critical for the future of all its young people.
I have long campaigned for action to stop a drugs culture which is today spiralling out of control.
Indeed, with new drugs on the scene the possibility of a national tragedy is becoming a reality.
Some facts for you to consider: Heroin use among Seychellois has increased twofold since 2011 with a current estimated heroin drug-user population of up to 5,000. This is out of a population of 95,000.
A tenth – yes a tenth– of young men are so caught up in drug use they are unable to work.
These are just estimates. Experts fear the true figures could be higher.
All this of course leads to misery: Drug abuse is merciless on not only its users but the people who live with the users. Families are caught up in a vicious circle of crime, poverty, sexual diseases and violence.
The government, the National Drugs Enforcement Agency and the police say they are working hard to crack down, but I see nothing happening.
Why?
Well, I wonder if Dr Patrick Herminie, the Secretary of State of the Agency for the Prevention of Drugs and Rehabilitation Abuse and Rehabilitation, has nailed the point. He has been in the job for two years and has seen the the Seychelles suffer from users on marijuana, heroin, cocaine, crystal meth, amphetamine, Ecstasy and now Spice or K2.
He said recently: "Many a time, drug dealers are shielded by the community. Most people in the community know who the drug dealers are, but do not want to give them away. Most of them benefit from the dirty trade.
"Young girls get flashy cars and travel up and down in countries like Dubai. Some families even get fed through drug money. So in a sense they protect those people, but complain when they see our youth being affected."
He added: "Drugs present a threat to our very existence. When a country has 10 per cent of its workforce on heroin, mainly men, it means that they cannot work and be productive.
"Drug abuse is an existential threat to Seychelles and we must make our children become aware of the fact from a very tender age. They must be brought up to become citizens who want to succeed in life."
He also said that his plans for a Rehabilitation Centre have been thwarted. He said: "In Seychelles, there is a group of people who opposes everything proposed to solve a problem. However they do not offer any alternative solution."
It is clear to me that we need someone who can tackle this problem with greater authority.
Just what is Poresident Danny Faure prepared to do?
It is equally clear to me that in such a close knit community as Seychelles if people on the street are able to shield the drug czars then those in authority know who they are and are preferring to look the other way. Whether out of cowardice or avarice is for you to decide
As Dr Herminie says: "Seychelles as a country must take a decision as to what it wants to do."
Yes. The situation needs sorting. Now.