Double triumph for Kevin Betsy's young stars as they shine again in International Cup
5th November 2015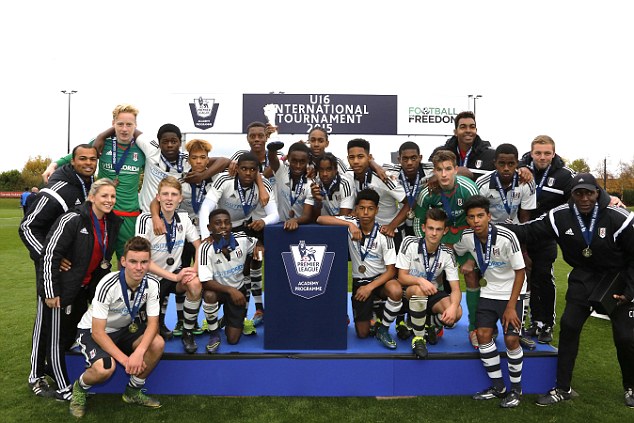 Patience is everything when you are aiming for the big time, says coach Kevin Betsy who saw his young team at Fulham take the Premier League's Under-16 International Cup for the second time.
The teenage stars triumphed in a competition which featured teams from Arsenal, Benfica, PSV, Manchester City and Chelsea. In the final, the Championship League team won 3-0 against Reading.
Seychelles-born Kevin, who has played for the national team and enjoyed an action-packed career in English football, was delighted.
"It's an amazing achievement for the boys," he said, as in the tournament they had scored 14 goals and only conceded two.
"To retain the title when you go to a prestigious international finals, where a lot of top teams are competing, is a phenomenal achievement. Quite a few of our boys played and won it last year, and they were well complemented by the new lads who came in. They all did tremendously well to retain the title and show the level of our players within the Academy."
Kevin, who coaches the team with Colin Omogbehin, was impressed by the youngsters' determination. He said: "Tournaments like this are important in terms of their own self-reflection and their own confidence and football journey, when they're assessing their ability against some of Europe's best players of the same age.
"When they're up against the bigger clubs they can sometimes end up playing against the badge, instead of just playing against boys of their own age.
"That's a challenge. But we've managed to get over that psychological problem."
Kevin is however, keen to play down the "winning" aspect of his squad, instead focusing on his team's progress as individuals.
"The players are the most important people within our club," he said. "Everything we do is about the players."
A former Fulham player himself, Kevin oversaw the development from an early age of Patrick Roberts who has now signed for League leaders Manchester City.
Indeed, the biggest challenge the Fulham coaches face is trying to retain their players. Kevin said: "Sometimes players look at it short-term and think, 'I'm going to a great club that's got a great name, they've got fantastic facilities, and Fulham are in the Championship and I want to be in the Premier League'.
"But being at a big club doesn't necessarily mean that, when you're moving at 12 or 13.
"When you've had your grounding, your development, and you've managed to play some games, when you hit 18, 19, 20, then you can go to a top club.
"But some players, and parents, see it as a here and now, and don't look at the bigger picture, which is unfortunate."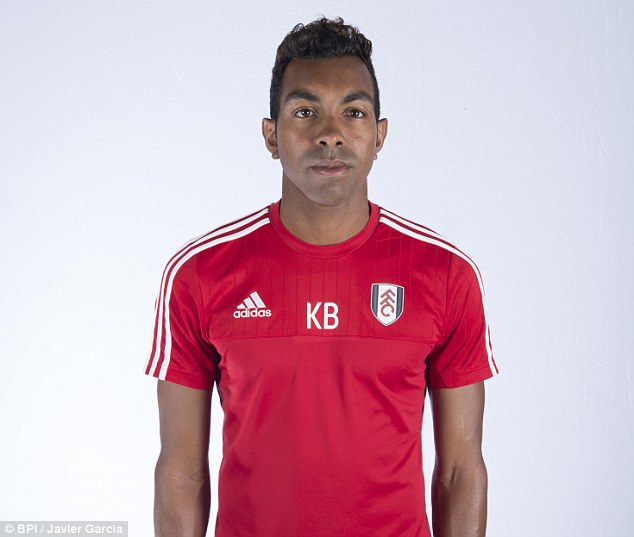 Kevin has experienced the difficulties of the academy system first hand. As a player at 16 he was deemed "too small" and had to make his way at non-league Woking, before being signed as a 19-year-old by Kevin Keegan at Fulham for around £150,000. He stayed for three and half years.
"I was very small at 15, 16, and was overlooked by a lot of clubs." he said. "My body grew when I was about 17, 18, and I had the technical ability by the time the physical side began to kick in. So I was lucky that Fulham gave me the opportunity."
Now, he is looking to return the favour, helping Fulham spot the players that might otherwise go undetected.
"You're not always going to see the finished article, today," he explains. "But you've got to have the eye to see what's there later on, and to be patient with those kids.
"Patrick Roberts, came in at under 13, when myself and a coach called Dan Thomas were taking the age group, and he did OK in his trial.
"He had one or two 'wow moments', but he had other deficiencies, areas he needed to improve.
"But we didn't see that. We thought, you know what, let's give this kid a chance, he's got something that other players haven't got. He's very small in his frame, but he could do really well."
Roberts was brought into the academy, and five years later earned the club £8million when he moved to City.
Patience, Kevin stresses, will be rewarded.