Don't let the dog-killers win this election battle
5th November 2015
COMMENT by Lewis Betsy
With only weeks to go, the presidential election is not just hotting up, it's getting dirtier.
The pet dogs of two candidates have been killed. Coincidence? Maybe. Intimidating? Clearly. But who would be so blatantly obvious? You choose.
It is an uncomfortable thought that character assassination is not enough for some. They have to take it out on animals. As I recall, animals don't have a vote. Or a voice.
So am I the only one who is worried that we may lose lucid debate and analysis in the run-up to the vote on those three days in early December?
The Electoral Commission has responded to claims that there have been acts of intimidation, threats and accusations.
The EC is now appealing to the leaders of the eight political groups to call upon their supporters and agents to exercise discipline and respect for their opponents, and to show appropriate restraint to ensure that the election campaign is undertaken in a peaceful manner.
Will it be work? Let us see.
Not all the presidential candidates have been declared yet and the nomination date of November 11 gives some wannabes the opportunity for a little back-room dealing. We may hazard a guess as to who they are, but surprises are part of the game.
However, something extraordinary will have to be done if an Opposition crippled by in-fighting is to remove from office a man who has run the country for 11 years and a party that has effectively held power for 38.
We should focus on National Reconciliation, a Government of National Unity and the way forward for a better Seychelles. But I fear all that will be lost in the uproar as, one by one, each candidate stands up to badmouth another.
I will have more to say on the election in the coming weeks and when I do I hope it is to reflect on the maturity and clarity of the candidates' electioneering rather than recite a familiar tale of thuggery, bullying and sheer stupidity.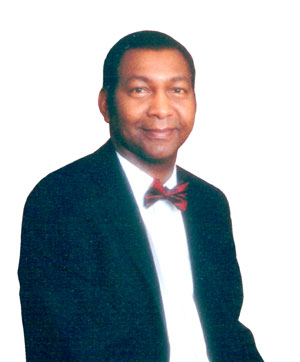 Lewis Betsy
Publisher
Seychelles Life