Control your dog or go to jail, warn police
13th February 2018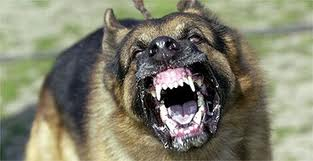 Dog owners who do not control their pets can end up in jail.
This was the warning from police after a spate of dog attacks north of Mahe.
Tourists have been bitten too... and this must cause concern to the Seychelles Tourism Board.
Police spokesperson Jean Toussaint said for offences related to dogs, the law refers to criminal recklessness and negligence.
He went on: "Under the Seychelles Penal Code it states that if a person fails or omits to take necessary precaution against any probable danger from any animal in his possession it is a contravention to the law."
He advises owners to keep their dog on a leash and ensure that they have complete control so there is no danger to the public.
Dog owners who do not take the necessary action to control their dog can be prosecuted. The punishment for breaking this law is six months' imprisonment.
Mr Toussaint said that when a tourist or visitor is a victim the police try their uttermost to let them give their evidence to the court before they leave Seychelles.
He added: "Unfortunately we have numerous cases where a tourist or foreigner is victim to a criminal act but leaves the country on the same day or the next and they do not get the chance to appear in court. This causes certain complications where the court cannot proceed any further with the case."
There are currently three cases in the courts relating to dog attacks with another pending investigation.