Citizenship, the President and the National Assembly
11th October 2018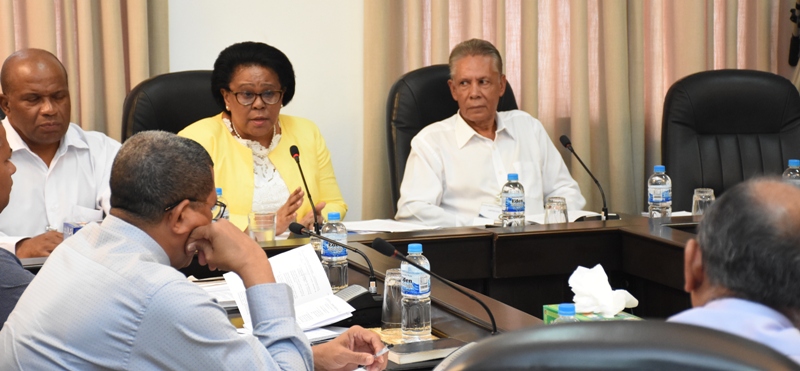 The sensitive issue of how Seychellois citizenship is granted to foreign nationals came up again at a hearing of the National Assembly.
It had earlier prompted the Finance and Public Accounts Committee (FPAC) of the National Assembly to investigate the financial implications of granting citizenship.
Last year, 59 cases were granted under President Danny Faure's administration which some in the National Assembly considered too many for a small country such as Seychelles.
Employment, Immigration and Civil Status Minister Myriam Télémaque answered FPAC members' questions relating to different aspects of the Citizenship Act.
Minister Télémaque confirmed that the 59 individuals were granted citizenship through distinguished service – either signal honour, or meritorious under Section 5(1) of the Citizenship Act.
Section 5(1) of the Act relates to the discretion and prerogative of the President and it was revealed that the department of immigration cannot question or have a say in it.
Minister Télémaque explained that under that provision there are instances where individuals write directly to the President. The President reverts to the minister to discuss the matter further and recommendations then follow before approval is granted.
In other instances, individuals address their requests to the Minister who then submits them to the President for a decision