Chinese traders must aim for a win-win situation in Africa, says Sir James
1st June 2015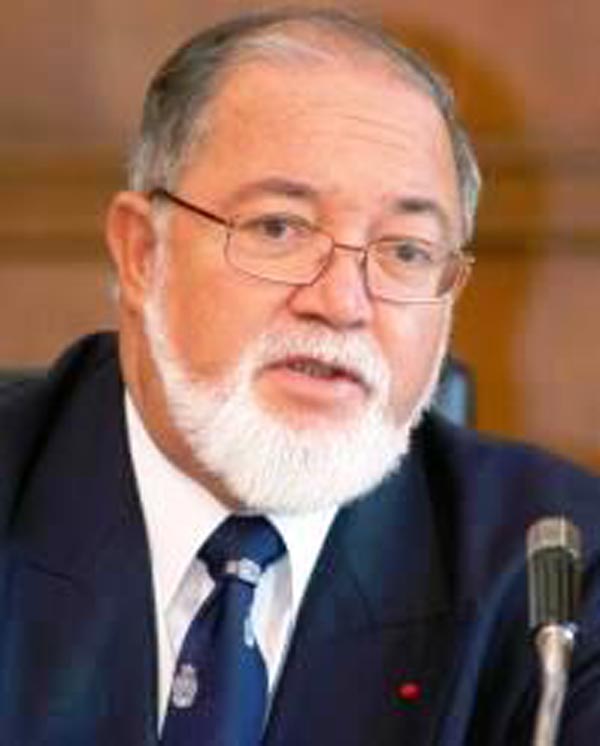 Chinese businessmen were given advice about investing in Africa, by Sir James Mancham.
"The decision of the Chinese government to seriously invest in Africa has pulled the door wide open for Chinese entrepreneurs to get into Africa," he said.
"But arriving there is one thing and staying there amicably on a long-term basis would require the progress and consolidation of a win-win situation from the standpoint of both parties."
Sir James was commenting on a remark at the Tong He Hui Entrepreneurs Forum in Shanghai, when it was said that China was becoming "the most important player on the African continent particularly with respect to infrastructural development".
China has also signed a historic agreement with the government of Chile to provide Latin America with a railway system that will run along the Pacific coast of South America.
Sir James said: "It is ironical to note that from a so-called communist base China is emerging as the most capitalistic nation in the world today, taking over from the United States which is becoming more and more socialist orientated.
"Perhaps this is not surprising when we live in a world where most individuals are socialist when it comes to third parties' wealth but very capitalistic when it comes to their own individual wealth."
Sir James, who shared the VIP guest speakers rostrum with John Howard, former Prime Minister of Australia, is to attend the Third Ocean Summit hosted by The Economist in Portugal.
He said this conference is relevant to Seychelles, particularly as the government of President James Michel has over been agressively opening new development frontiers with the Blue Economy in mind.
This is not surprising, he said, since the maritime space belonging to Seychelles is roughly three and half times greater than the total size of the federal Republic of Germany. Seychelles has taken the lead in building regional partnerships to enhance the security of its maritime space.