Chinese tourists eye Seychelles as ideal holiday destination
2nd March 2015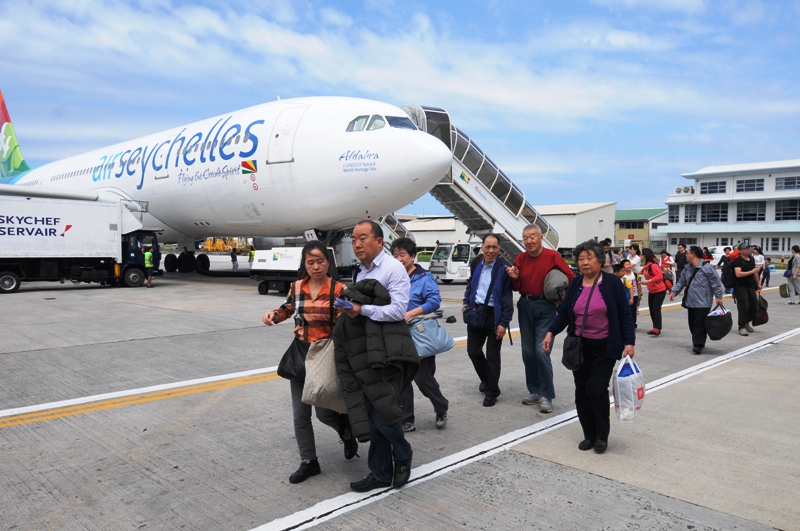 More Chinese tourists are showing an interest in visiting Seychelles and additional flights were set up between the two countries for the Chinese New Year.
Air Seychelles chief executive Manoj Papa said: "Seychelles has emerged as a popular holiday destination for Chinese tourists. Over 13,000 passengers travelled between the two countries in 2014, with almost 60 per cent of this traffic being carried by our key partner Etihad Airways."
Hundreds travelled across for the New Year celebrations onboard an Air Seychelles flight which travelled from Beijing via Abu Dhabi.
Air Seychelles teamed up with Etihad Airways and Caissa Touristic, one of China's largest travel agencies, to operate the additional flights in February.
Manoj Papa went on: "The additional flights are expected to inject over US $1 million into Seychelles over a two-week period, which is a significant contribution to the economy.
"China is an important and growing market, which we are keen to support because of its potential value to Air Seychelles and tourism within the Seychelles."
Sherin Naiken, chief executive of the Seychelles Tourism Board, said: "The launch of these additional flights will play an important role in supporting the Seychelles government's efforts to attract an increasing number of tourists from China.
"We offer the opportunity for a relaxing island holiday with pristine beaches and year-round sunshine. Strong demand is expected during the Chinese New Year holidays, and these flights will provide extra capacity to serve this surging market."