Cherished, the special bond between Seychelles and Sri Lanka
11th October 2018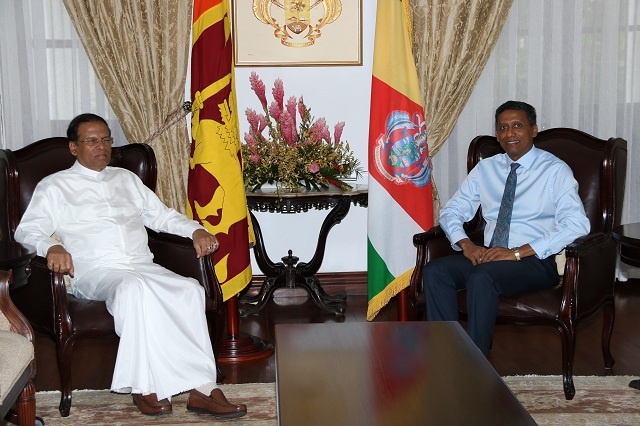 Photo: Courtesy of Seychelles News Agency
The special bond between Seychelles and Sri Lanka has been recalled during a visit by President Maithripala Sirisena.
Mr Sirisena was on a three-day state visit at the invitation of President Danny Faure.
The two Indian Ocean island countries share much in common. Both have abundant natural resources, historically, both have been under colonial rule and their social fabric is essentially multi-cultural.
Diplomatic relations between the two governments date back to October 3, 1988. The first resident mission of the Sri Lanka high commissioner was established in December 2013 and the new high commission office was opened on June 28, 2014.