Bitter-sweet return for Sir James at Commonwealth meeting
10th July 2015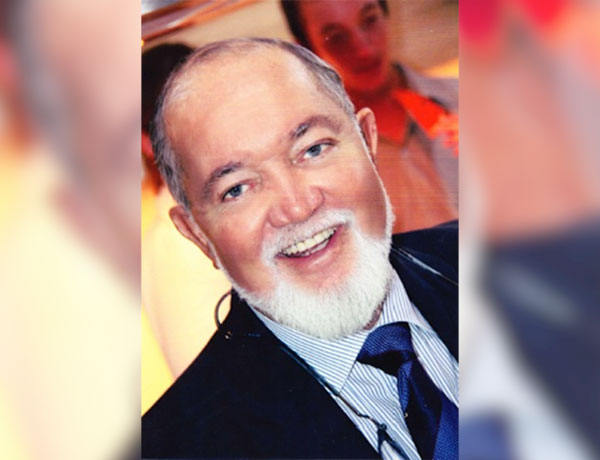 Sir James Mancham is to give a keynote address on the Commonwealth at the House of Lords. It will be a bitter-sweet occasion.
The then President was in London at the Commonwealth Summit in 1977 when he was overthrown by a violent coup d'état.
Sir James remarked on the poignancy of the occasion when accepting the invitation of the Institute of Cultural Diplomacy to deliver the address at an international symposium on Cultural Diplomacy in the Lords.
In his letter, Sir James said he had followed the development of the Commonwealth ever since the breaking up of the British Empire. When Seychelles became independent it also became a full member of the Commonwealth and at the same time joined the Commonwealth Parliamentarian Association.
He said he welcomed the opportunity of speaking about the Commonwealth in the Lords because he was attending the Commonwealth Summit, which coincided with the celebration of the Queen's Silver Jubilee 38 years ago, when he was overthrown with France-Albert Rene taking control.
Ironically, he said, last year he represented Rene's successor, President James Michel, at the Commonwealth Luncheon to celebrate the Queen's Diamond Jubilee.
Sir James said: "My experience with the Commonwealth has been a unique and special one. Much water has gone under the bridge of this great association which was initially a club for countries with a link to the British Empire, but over recent times Rwanda and Mozambique, which have no historical ties to the British Empire, have also been admitted.
"The critical analysis of the situation I will make within the spirit of cultural diplomacy will be intended to strengthen the resolve of the Commonwealth to remain internationally effective and respected."
This year is historically and politically significant. The symposium is to coincide with the 70th anniversary of the establishment of the United Nations, while this summer marks the 70th anniversary of the end of the Second World War.
The Institute for Cultural Diplomacy created the international symposium to formulate new initiatives which will strengthen international relations and encourage cooperation between diverse communities based on the values of peace, democracy, human rights and the rule of law within the Commonwealth of Nations.
The Commonwealth covers almost a quarter of the world's entire land area and serves as an influential regional player in global, political, economic and cultural affairs. It is a voluntary association of 52 independent and equal sovereign states, is home to 2.2 billion citizens of which over 60 per cent are under the age of 30 and includes some of the world's largest, smallest, richest and poorest nations spanning the five regions of the world. Thirty-one of its members are small states, many of them island nations.