Big shake-up at Seychelles Broadcasting Corporation is good news all round
15th August 2017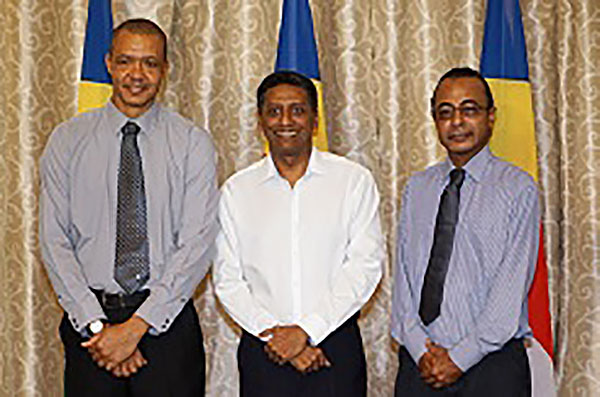 By Lewis Betsy
A big shake-up at the Seychelles Broadcasting Corporation is a welcome move.
There is now a new board and two chief executives.
Such a move has been on the cards for quite a while and we at Seychelles Life are very happy with the new appointments at SBC.
I hope the new chiefs will be more democratic with their approach as this promises a better future for the media of Seychelles.
The good news came with President Danny Faure making Berard Dupres Chief Executive Officer of SBC and Jude Louange his deputy.
Afterwards, Mr Louange said that they "didn't have a magic wand" to implement change but promised they would "do their best".
The appointments were recommended by the SBC Board, and the President consulted with the Speaker of the National Assembly and the Chief Justice of the Supreme Court.
Berard Dupres is a chartered engineer and a chartered manager with several years of experience in managing radio transmitting stations for the BBC including at Ascension Island in the South Atlantic, and Grand Anse Mahé. Since June 2016 he has been the Corporate Services Manager at the British High Commission in Victoria.
Jude Louange, a journalist, radio and television producer with 35 years of experience in the media, has a Master of Arts in Communications Studies from the University of Leeds and a BA with Honours in Media Production from the University of Bournemouth. He joined the Department of Information in 1983 as a reporter where he produced news dispatches for the Seychelles Agence Press and the NATION. He moved to Radio Television Seychelles in 1988 and headed the Television Production Section for SBC from 2003 until 2008 when he was appointed Radio Programmes Manager. Three years later Mr Louange hosted the popular TV Breakfast Show Bonjour Sesel.
The shake-up was equally welcomed by Linyon Demokratik Seselwa (LDS). It said it is also looking forward to a new era with the appointment of a new board.
In a statement it said: "We welcome Gerard Lafortune in his post as chairman of the SBC board, the other members of the board, and Berard Dupres and Jude Louange as chief executive and deputy chief executive respectively.
"We are encouraged that this vital institution, which has been at the centre of so much controversy and political contention, can get a new start in supporting our democratisation process by contributing to a better informed public, more meaningful civic engagement and better government.
LDS adds: "The new officers of the SBC have expressed their understanding of the changing political situation and public expectations in regard to our state-funded media. They have expressed their desire to remain open to consultation and to deliver independent public information in line with the provision of our constitution. We support them in this objective."
LDS praised the staff of the SBC for their commitment and hard work, "hoping that they as well as the Seychellois public will give their utmost to realise the promise of this new era".
Mr Dupres said: "There has been a change and this is not necessarily a frightening thing. If we believe in continuous improvement and strive for excellence, I think it will be a gradual raising of some of the standards and see where we can improve on, listen to what the audience is telling us because they are our customers. We also need to find ways to be a little more attuned and get a bit more feedback so that we can improve ourselves."
Commenting on the independence of SBC, Mr Louange said: "It will be a question of listening to what people are saying, give them a voice and opinion in our output."
Mr Louange said: "In the past, one of the biggest critics of SBC, which has somewhat tarnished its image, is we were not living to what the Constitution was asking us to do and that impacted negatively on our output.
"We will do our best. We don't have a magic wand. We will get everyone including the staff on board. I'm optimistic for the future."