Athletes off to the Games with gold in mind
3rd August 2015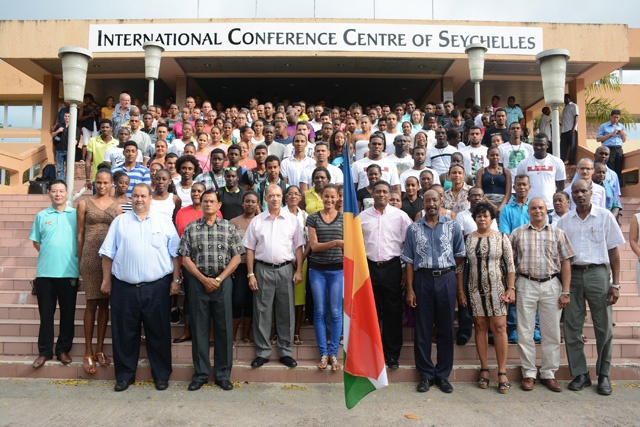 Seychelles athletes are aiming for success again at the Indian Ocean Games in Reunion.
The national team will be hoping for a repeat of 2011 when they won 123 medals – including an unbeaten 57 gold medals – at the last games on home territory.
The delegation, representing 14 sporting disciplines, was given an official send-off by President James Michel and Minister of Sports Vincent Meriton at the International Convention Centre of Seychelles.
"Seychellois athletes must have the will to win," said Mr Meriton in his speech at the ceremony, where President Michel handed over the country's flag to Lisa Labiche, Seychelles' high jump star.
The Games will be held from August 1 to 9.