As we face the Covid-19 crisis, now is the time for Seychelles to stand united
3rd April 2020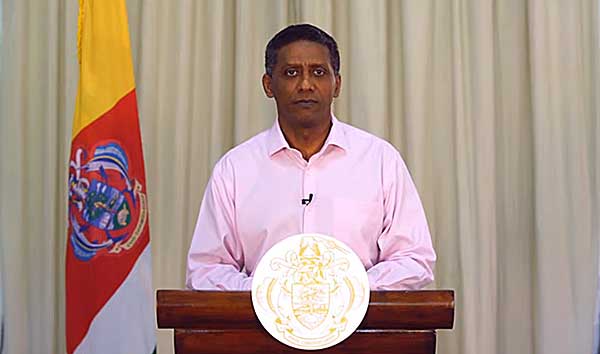 By Lewis Betsy
With the Coronavirus pandemic ravaging the world, we watch in disbelief as so many people die to an enemy no one can see.
Each illness, each death, from this virus is a tragedy but there are other far-reaching consequences we must face that will affect the survivors.
It may seem a hard thing to say at this moment, but I believe that with our immediate fate in the hands of the medical profession, we should also look to the state of the world afterwards.
I fear for my beloved Seychelles because we are caught in the cross-fire of this pandemic. As some Seychellois fall victim to Covid-19, we are increasingly made aware of our own isolation in the world as our main source of finance depends on tourism and that has taken a mighty hit.
It is all very scary. Flights and marine traffic are heavily restricted, while cruise ships have been banned from docking.
In Seychelles, there are shops shutting early, bans on gatherings, and the schools have closed. Workers are being laid off and there are no customers for the people who have taken out loans and gone into debt to set up businesses or to let houses to tourists.
It means the tourism business could go down the drain.
We are not alone in this suffering, but it is very sad for a small country such as ours. We have limited resources and a tiny population and the impact is more crushing. We will need to work hard to make sure our tourism industry gets back on its feet.
Now is the time for all political parties to join forces with every Seychellois overseas to get ready to help the industry. Otherwise, the consequences of this terrible illness will be devastating as much for commerce as it is for health.
We should also get behind the Government and the Health Ministry, led by Public Health Commissioner Dr Jude Gedeon, who are doing a tremendous job. We need to give them our wholehearted support at this time.
We've been blessed so far at the time of this report by only having ten people positively tested with the virus, and there are some people in quarantine at the Beau Vallon Bay Berjaria Hotel.
We can only hope that with the social restrictions imposed on the islands this remains the case, but this virus is unpredictable.
President Faure has put in place measures to help key workers.
But he admitted: "Seychelles has never faced a crisis of this magnitude. It is times like these that truly test our character as a nation. We need to rally our efforts to remain well-informed, calm and united in this moment."
He added that the government of Seychelles will continue to do whatever it takes to protect its people.
Mr Faure said: "We will all have to make sacrifices in the coming months. We all need to take our responsibility. As President of the Republic, I have chosen not to take a salary for the next three months."
That is admirable.
I also understand that Wavel Ramkalawan and members of the LDS have offered 10 per cent of their salary to help.
I believe those businesses that can should also join forces and make a contribution to help the workers of Seychelles.
The future of Seychelles depends on unity and strength from all of us. We will need to rebuild our tourism industry and kick start the economy again.
It is a mountain to climb. But I am certain we will succeed.