Another Presidential election, another claim of 'irregularities' – but in Comoros a re-run
3rd May 2016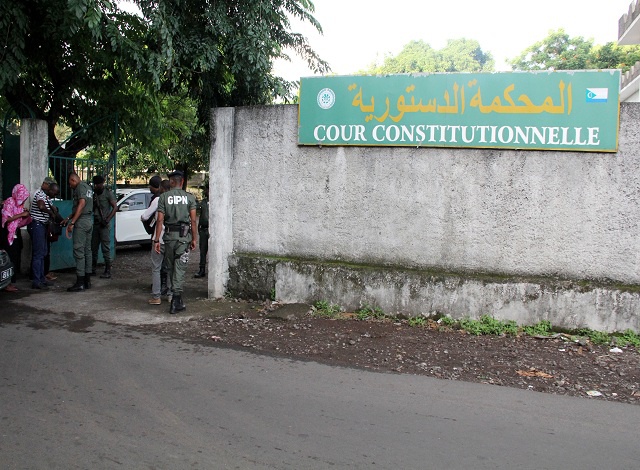 Any Seychellois watching the presidential election in Comoros will be able to spot certain coincidences.
The Comoros Constitutional Court has ordered a partial re-run of the second round presidential ballot held in April due to "irregularities".
This is similar to the Seychelles situation where the opposition challenged James Michel's narrow win, but here it is considered the re-run could reverse the result.
In Comores, Azali Assoumani, a former President who led a military coup in 1999, took 40.98 per cent of the vote, narrowly ahead of Vice-President Mohamed Ali Soilihi, the ruling party's presidential candidate, who picked up 39.87 per cent.
Polling day there saw several incidents, notably on Anjouan, one of the three islands which make up the Indian Ocean archipelago, including ballot boxes being broken, interruptions in the voting, accusations of ballot stuffing and acts of violence.
Now Loutfi Soulaimane, president of the Constitutional Court, has asked Mr Assoumani and elections minister Mohamed el-Had Abbasto to re-run the second-round poll in 13 constituencies by May 15.
This could change everything for the three Comoros islands – Anjouan, Grand Comore and Moheli – and the population of just under 800,000 people.
In Seychelles, the waiting for a final decision goes on.
The Presidential elections last December saw James Michel, the Parti Lepep leader, retain office by 193 votes. This result has been challenged by Wavel Ramkalawan of the Seychelles National Party who, like his Comoros counterpart, also cited "irregularities".
A decision on whether the result should be annulled will be given by the Constitutional Court by May 31.