Another bout of musical chairs as Faure tries to find the winning formula
9th May 2018
By Lewis Betsy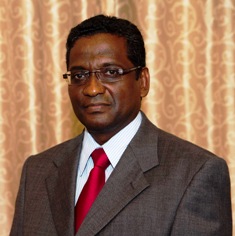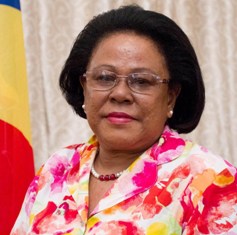 So President Danny Faure has conducted the third reshuffle of his short administration – he has, significantly, only been in office for 18 months.
The new government is slicker and more gender representative: Ten ministers, half of them women, plus Mr Faure and his Vice-President Vincent Meriton.
The other line-ups clearly failed to work, or please, so will this one be the winning formula to give the President a government that is more efficient and voter friendly?
All I can say is that we have seen all this before. I have the suspicion he is doing it to look busy as he did in the early days of his presidency when he set up committee after committee.
I fear all these changes are just cosmetic.
Our seasoned observer, the journalist John Lablache, had some interesting points to make about the reshuffle. He writes:
Danny Faure has opted for a leaner cabinet in a "musical chairs" reshuffle. The number of ministers dropped from 12 to ten – apart from the President and Vice-President.
Half of the ministers are women, probably the highest ratio in the Third World.
Two ministers leave the cabinet for health reasons. They are Joel Morgan who has served for 14 years, his last portfolio being Education and Human Resources Development, and viewed as one of the most efficient ministers and Dr Peter Larose, who only joined in 2016, but leaves his imprint for implementing a more effective tax collection system.
The reshuffle leaves only two ministers with the same portfolios: Jean-Paul Adam (Health) and Myriam Telemaque (Employment and Immigration).
Faure retains his former responsibilities, being Commander in Chief of the Armed Forces, and holding the portfolios for Legal Affairs.
His Vice-President, Vincent Meriton, remains Minister for Foreign Affairs, Information Communication Technology (ICT) and the Blue Economy, but in addition, takes on Industry and Entrepreneurship Development.
Designated Minister (Ms) Macsuzy Mondon, already head of Home Affairs (Police and Prison) and Local Government, now also takes on Youth, Sports and Culture.
Maurice Lousateau-Lalanne, leaves Tourism, Civil Aviation, Port and Marine Services, his first ministerial appointment in October 2016, to replace Dr Larose as the new Minister for Finance, Trade and Economic Planning.
Charles Bastienne exchanges the ministry of Habitat, Lands, Infrastructure and Land Transport with Pamela Charlette, (only appointed last year) for Agriculture and Fisheries, held by her.
Didier Dogley leaves the Ministry of Environment, Energy and Climate Change to Wallace Cosgrow, taking on Tourism, Civil Aviation, Port and Marine from Lousteau-Lalanne.
Jeanne Simeon is the new minister of Education and Human Resources, previously held by Morgan. She leaves Family Affairs to Mitcy Larue, formerly holding Youth, Sports and Culture.
The reshuffle comes two weeks, after Faure had three ministerial nominees rejected by the opposition Linyon Demokratik Seselwa (LDS) which holds 19 seats in the National Assembly against 14 for the ruling Parti Lepep.
Refusing to endorse the nominees, Opposition leader Wavel Ramkalawan said: "What Seychelles needs is not new ministers, but a new Government."
According to him the executive has lost his sense of direction and several ministries are failing the nation and the cohabitation – which came into being in October 2016 after LDS won a majority in the parliamentary elections – is not working.
This left Faure with no choice, but to opt for a "musical chairs" reshuffle with the sitting ministers.
The portfolios of several ministers are viewed with misgivings in some quarters.
"Admittedly, some of them have large shoes to fill," said Sheila Lafortune of Parti Lepep's weekly publication The People.
That for instance is the case with Lousteau-Lalanne, taking on Finance from Larose, a former Executive Director of the Africa group at the World Bank.
Lafortune notes, however, that the new Finance minister will be ably assisted by Patrick Payet, who has been promoted from Principal Secretary to Secretary of State, a new post in that ministry.
That is Faure's third reshuffle since taking over the Presidency in October 2016, from James Michel, of whom he had served as Vice-President. Analysts note that faced with the intransigence of the LDS, he has little room to manoeuvre.
Presidential elections are not due until late 2020, and though the World Bank and the International Monetary Fund (IMF) say the Seychelles economy is buoyant, the opposition is hoping that a series of street protests by several categories of workers will ultimately compel Faure to call the poll much earlier.
It is also interesting to note that Patrick Payet, formerly PS for Finance and now promoted Secretary of State, is the only one of the three ministerial nominees (whom LDS refused to endorse) who has been given a post.
That leaves Luciana Lagrenade, a top official of the University of Seychelles who was tipped to the new Minister for Education and Human Resources (replacing Morgan) and Billy Rangasamy, a civil engineer who has worked in UK and Canada, and viewed as a likely candidate for Youth, Sports and Culture, still waiting in the wings.