Andrique gloves up to fight for Seychelles Olympic gold
31st March 2016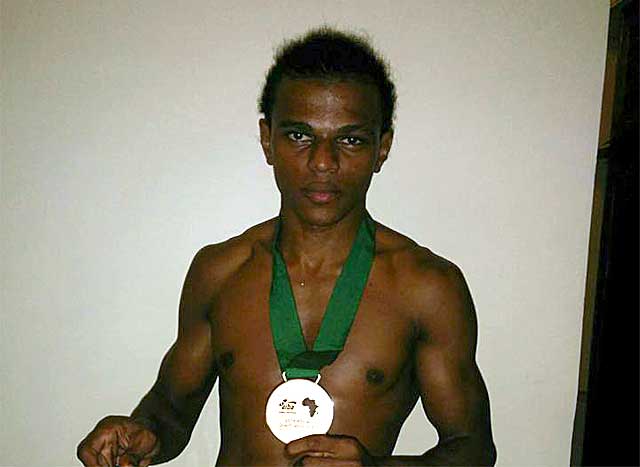 Boxer Andrique Allisop fought hard to represent Seychelles in the 2016 Olympic Games.
The 22-year-old guaranteed himself a place in Brazil this August by beating Tunisian Alaa Shili to win the bronze medal at the African Olympic qualification event in Cameroon.
Andrique, who boxed for Seychelles in the 2012 London Olympics, said: "The fight was tougher than expected but I was all out for a win and to qualify for the Olympics – and I did it."
Andrique was one of three Seychellois boxers taking part in the competition in Yaounde. His colleagues Keddy Agnes and Jovet Jean failed to qualify though both may still have a chance later.
In the 2012 Olympics Andrique, who competes in the 60kg category, lost his fight in the first round preliminaries.
Edmond Folette, Secretary General of the Seychelles Boxing Federation, said: "We do not want to have a repeat of this. We will now be discussing with the Seychelles Olympic Committee and Sports Council to see what they have to offer us. We need to see about an overseas training camp and high level competition so that he can develop the qualities needed to go into the Olympics in August."
Andrique joins sailors Rodney Govinden and Jean-Marc Gardette to represent Seychelles in the Games at Rio de Janeiro. Other athletes hoping for a place include high jumper Lisa Labiche, judoka Dominique Dugasse, weightlifter Clementina Agricole and swimmer Alexus Laird.