Always aim to be the best, soccer star Kevin Betsy tells Seychelles youth
10th September 2019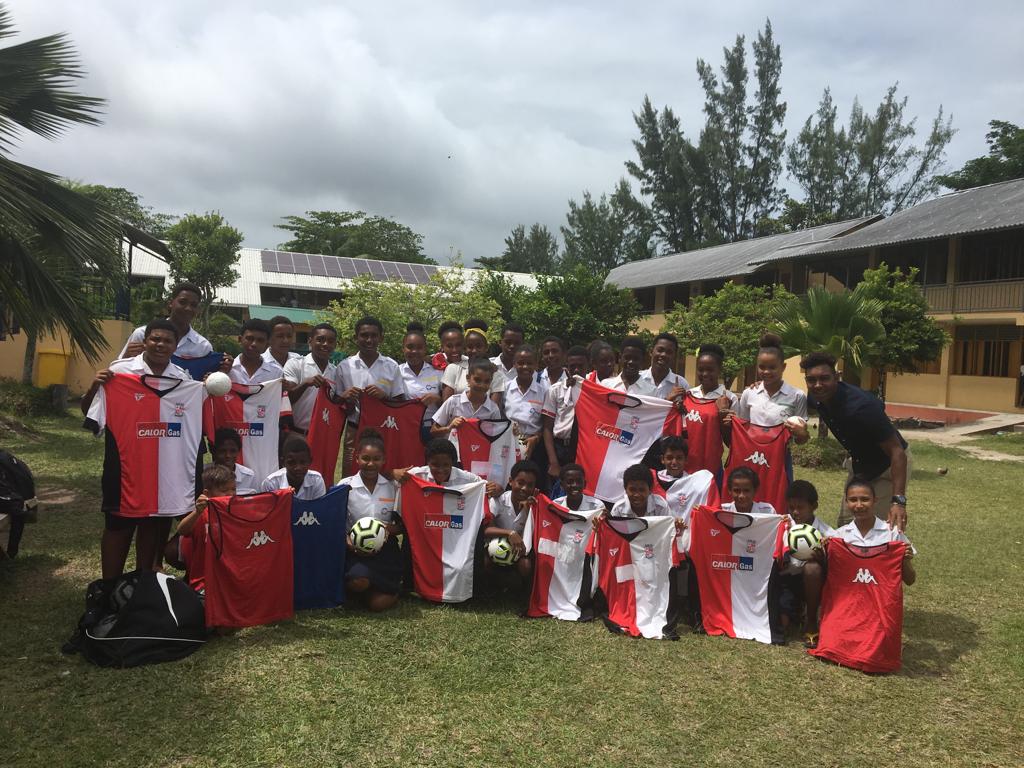 Top football coach Kevin Betsy is delighted that his trip to help the youngsters of Seychelles proved such a success.
Kevin, who is head coach of the England Under-17s team, spent a fortnight in Seychelles encouraging soccer players and distributing equipment.
He went there to further the good work of his Kevin Betsy Foundation, which was created to develop and inspire the younger generation of Seychelles. The Foundation aims to use football to help children with their education, health and well-being.
Kevin, who was born in Seychelles, took to coaching after playing for Fulham, Barnsley, Hartlepool, Oldham, Wycombe Wanderers and Woking. To this day, he is the only Seychellois to play in the Premier league.
He also played for the Seychelles national team in the 2011 Island games where he scored in the final and helped the team take the coveted gold medal.
His philosphy is simple: "I always aim to be the best in what I do, as in life anything is possible. I always encourage the young people I work and speak to, that no one should ever put a ceiling on what you can achieve."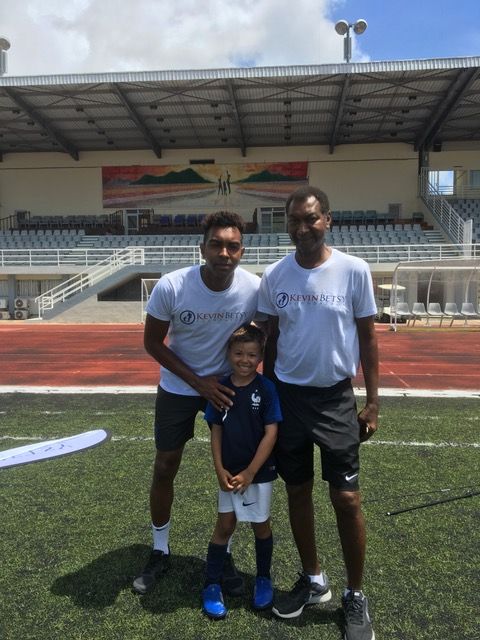 Kevin has a role model in father Lewis, a former Seychelles national captain.
Lewis, who is publisher of Seychelles Life, said: "I am extremely proud of what Kevin has done in sport and what he is now aiming to achieve with the young people of Seychelles. This trip was a very successful one and Kevin is determined to return soon to continue the good work."
The Foundation is supported by personal funding, alongside fund-raising events in England. The initial charity status was part-funded by the the Professional Footballers Association in England.
Donations of equipment have come from numerous companies, including Nike, Fulham football club and Woking football club.
However the work to support Seychellois youngsters is ongoing and the Foundation is looking at gathering more partners, sponsors and donations for the next visit.
Those interested in learning more about the Kevin Betsy Foundation can contact Lewis Betsy (Director) on 07790 269940.
Look out for our exclusive interview with Kevin Betsy in the next edition of Seychelles Life