All systems go for kick-off in August, says Bibi
25th June 2021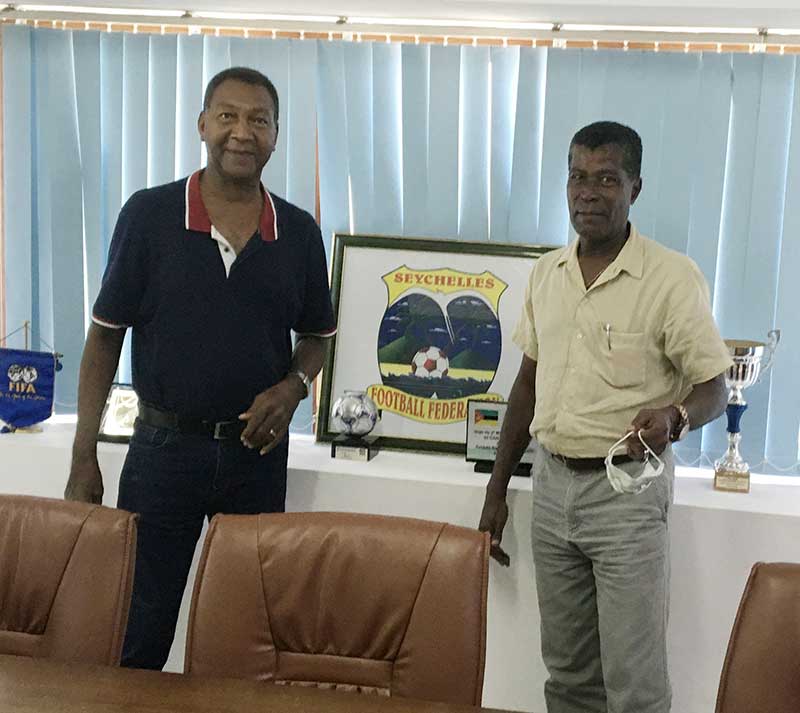 By Lewis Betsy
I recently met up for a fascinating chat about sport with Georges Bibi, my long-time footballing friend and now chief executive officer of the Seychelles Football Federation.
Georges is an affable and tolerant man, but he is clearly frustrated with how Covid-19 is affecting us all.
In his large, comfortable, office at the federation's headquarters in Mahe he expressed his hope that after months of forced inaction, we can prepare for the season to actually start in August.
Originally the federation wanted play to start in June, but the proposal was blocked by the Ministry of Health.
However, it's now all systems go as the Ministry has approved the federation's Standard Operating Procedures.
Georges fully accepts the stipulations required as the Covid pandemic continues its stranglehold on much of our lives.
But more, he also wants the government to change its rules so that spectators can be allowed into the grounds similar to the European pattern. This would please the Seychelles clubs as ticket sales are their main source of income.
I fully agree with him on this, although I acknowledge that sensible precautions must still be taken.
Seychelles Life is dedicated to promoting sport in Seychelles and we will do all we can to encourage people, particularly the young, to take part in some form of sporting activity.
I had a fascinating conversation with my friend about football past and present and there will be a full interview with him in Seychelles Life in August.