40 Years Independence Party
13th June 2016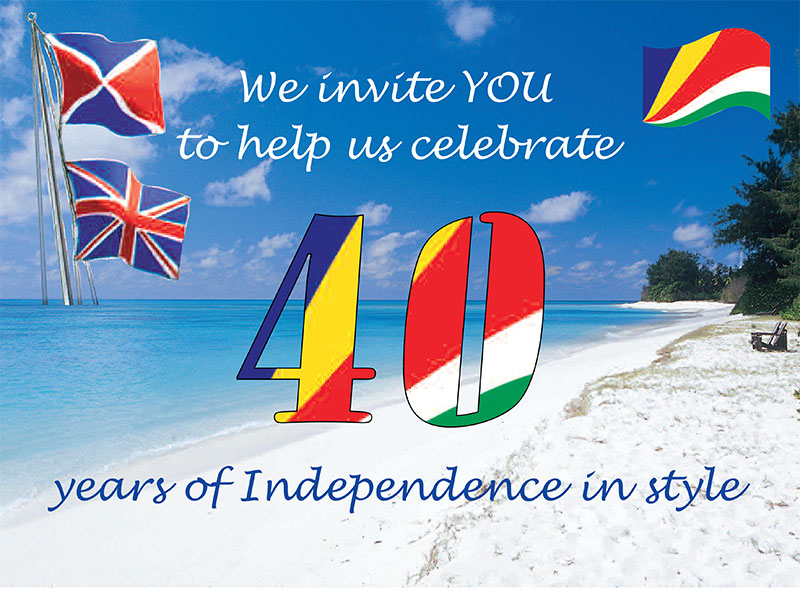 The event will take place on Saturday July 2 2016 at the refurbished Sandson Palais now known as:
Paradise Banqueting Halls
8 Cavendish Parade
Hounslow
TW4 7DJ
Nearest tube Hounslow West (Picadilly Line).
From 7pm - 1:30am.
This is our great moment and I know that together we can make it happen. For further details please contact me, Lewis Betsy, on 07790 269940. I look forward to hearing from you.
To avoid disappointment please make sure you apply before Friday 24th June 2016.