The success of the Real Maldives hasn't surprised me, says coach. We have earned it
19th June 2017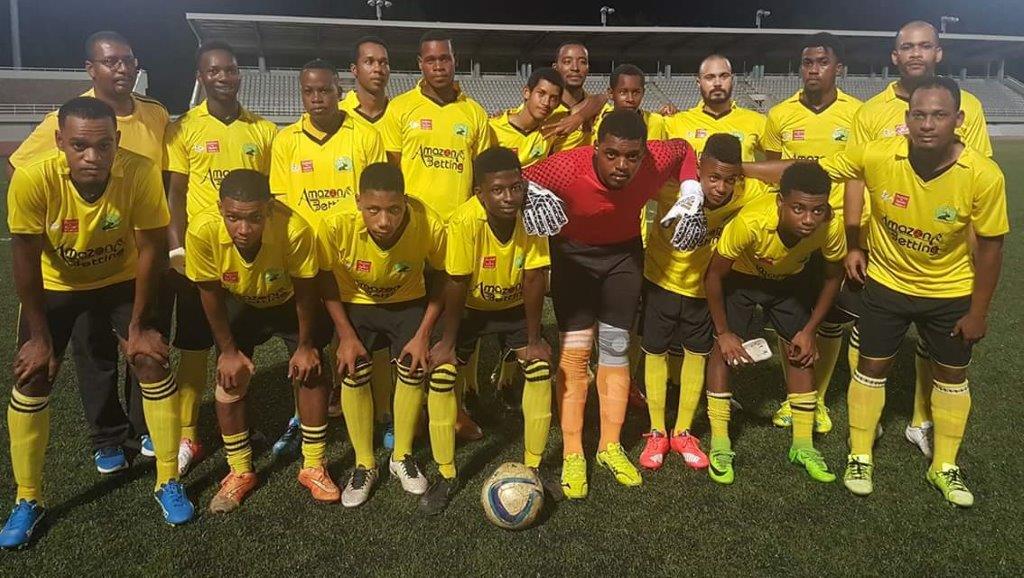 The triumphant progress of the Real Maldives Football Club continues. Seychelles Life is proud to support the team and here, as the season draws to a close, their coach, Don Anacoura, responds to our Q&A on how he rates their achievements...
You are doing well this season, has the progress of the Real Maldives Club surprised you?
Well firstly, I think we are still within our objectives set, but, no, it hasn't surprised me as we have been working hard for the past three years.
How do you encourage your players?
I always talked to them about my personal achievements in Seychelles football and set minor target within the team. [Don, 36, captained the Seychelles national team and starred with St Michel]
What lessons have you learned?
A lot. Firstly, I've been able to understand the behaviour of young Seychellois footballers – know the easiest way to teach them to play my game. Most importantly how to bring a group of people together and be more attentive, thus helping me to work better in a group.
Is there anything you would change?
Surely, I would have like my youth players to have separate training sessions which will focus more on the technical aspects. Also to encourage people who will be more serious to work on fund-raising as this is actually our biggest way of income to finance the club's activities and development.
What do people say about the club?
Most people appreciate the initiative to have a club based at Anse-Etoile after such a long time. People also appreciate the fact that there are lots of young players in the team. To note, Real Maldives is amongst the only five teams on Mahe to have a youth team.
A club needs a strong team behind the scenes as well as on the pitch. How do you make sure everyone involved in the club can give their best?
We normally have monthly meetings and on my part I give them targets in regard to their responsibilities.
Were you satisfied with the outcome of the AGM?
In a way yes, but on the other hand I was expecting more people who said they supported the team to step up, because this is the place for them to see the progress of the team both on and off the field at the same time.
Did you set any targets?
For sure this is one of the way I do things each year. I will have a meeting to start the year and as a team we set a target.
Finance can be difficult and even though you get help and sponsorship, how do you cope?
In Seychelles it's not that easy but we try to organise fund-raising activities and try as much as possible to lower our expenses.
Who is who on the committee and what they do?
Chairman – Mr Felix Desir; Vice Chairmain – Phillipa Lucas; Secretary – Dawson Labodo; Treasurer – Faviola Sanders; Manager – Emmanuel Lucas; Assistant Manager – David Berlouis; Kit Manager – Florette Desir; Coach – Don Anacoura.
Aline Berlouis, Lilianne Desir, Antoinette Anacoura, May-Rose Mathiot, Serra Desir, Stana Esparon, and Dereck Rioux help in other aspects such as fund-raising, Beach Soccer, and sponsorship.
Would more committee members be useful?
I will only say we should have more people only if they have a good knowledge of football and an interest in the sport. As you may notice from the above list, most members are related and I have been instructing them in their roles. Most of them have never been in football before I formed this team. But the good thing is that they feel part of the team and the team is close to their heart.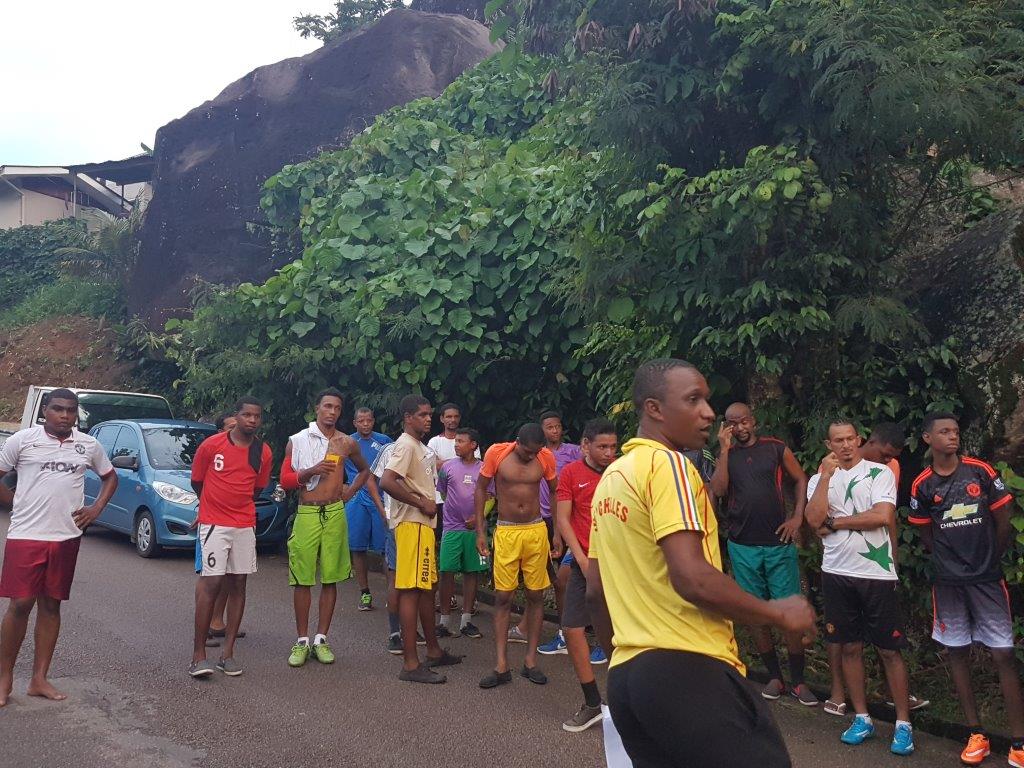 MATCH REPORTS
Don gave an update on the latest matches:
We have completed our first round and we finished second on the log. Our last match was a 6-0 win vs Tiger of Anse-Boileau. I will be organising a picnic to bring everyone together.
Earlier, Don reported on "one of the easiest three points" they had achieved.
St Roch, our opponents, had a uniform problem and after 15 minutes waiting the referee called off the match and we were awarded three points. We now sit second on the log. I pointed out to the players that it shows we are far more dedicated and committed in term of management than other teams. It's time for the players to compare this attitude to other teams and stay focused to attain our objectives. Each member is trying their utmost best to do their job.
In May, the Real Maldives won against South Olympics of Takamaka 4-0.
This team was a title contender and beforehand we were tied on the same points tally. We are now two games away from the first round and two points from the team who is first on the log (Glacis). Victoria City is second and the two still have to play each other.
One thing to realise is that Real Maldives have won against all the title contenders but Au Cap, which is the only team to defeat us, is only behind us on goal difference with a game to play against Victoria City.