The presidential election is on... but watch out for mischief
9th October 2015
COMMENT by Lewis Betsy
The Seychelles presidential election will be in November – and with it a chance to change the future. But is there mischief in the air?
With the breakaway opposition group Lalyans Sesselwa offering new impetus, there had been the opportunity for the seven Opposition parties to unite and give James Michel a run for his money for the presidency. No so.
The opposition parties have so far failed to find a candidate they could all support and with some spectacular internal sniping revealed the all too familiar pattern of disunity. There was speculation whether there was a plot on the boil to keep the opposition divided and powerless.
There was also a legal flurry over the announcement of the election date. Presidential candidate Alexia Amesbury, leader of the Seychelles Party for Social Justice and Democracy, petitioned the Constitutional Court for an injunction demanding that the date be delayed until certain key issues were addressed by the Electoral Commission.
One issue was the question of a "bloated" list of voters.
Mrs Amesbury, a lawyer and the first female to run for office, had said that according to her calculations, there should not be more than 59,000 voters on the list and yet it showed 72,200.
However, her plea was rejected by the Constitutional Court and the Electoral Commission went on to announce that the election will be held over the three days of November 19 to 21.
In calling the election, President Michel had said that after 11 years in power for Parti Lepep it would be his third and last term of office. He went on: "I am not doing it because I want power, not because I want to stay in power. I am doing it because I want to continue the work I have started.
"We have made much progress. From a situation of 'napa' (nothing being available), today we are not short of anything in Seychelles."
This is one thing that unites the opposition parties. They all say the president is wrong. But the decision on who is right and who should now lead the country for the next five years is now down to the people.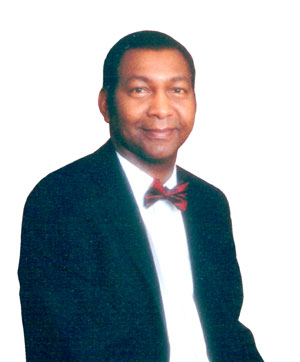 Lewis Betsy
Publisher
Seychelles Life