The opposition is weak because the parties are bickering among themselves. This must stop – they have got to unite to give Michel a real fight for the presidency
2nd April 2015
Election fever is in the air. In the UK, politicians are campaigning for the General Election in May, but even though Seychellois don't go to the polls until next year the first battle cries can be heard. And it is time for us all to act.
When President Michel delivered his State of the Nation Address he confidently spelt out his vision for the future of Seychelles.
But his speech carried with it all the hallmarks of an Election manifesto in which he threw down the gauntlet to the opposition and demonstrated that he was ready for battle.
He talked about the people who love Seychelles. A proud people. A nation that works hard to earn its living.
But the main topic of his address was the Cap Ternay hotel project which has caused a furore in Seychelles as critics said it would be an environmental disaster. The President said "certain people have decided to play politics" with the development. He went on: "I have even been accused of destroying the environment. That I am destroying the reputation of Seychelles. You all know, especially those who accuse me, that if there is anyone who has always defended our natural heritage, our environment – and continues to do so – it is me!"
So the project has been rejected.
This was a big victory for the people of Seychelles. A campaign led by popular businessman Marc Hoareau was backed by some 3,500 people who signed a petition against the plans. They reckon the President has backed down under pressure. But there may be more to it. People want to know why he really decided to stop the project completely. I think time will tell, probably after the Elections.
Interestingly, the price of cooking gas has gone down from Rs20.35 a kilo to Rs18.50 and we have heard of teachers getting a salary increase. Is that something to do with the 2016 Elections?
PL is currently popular and my view is that President Michel has realised that the opposition is very weak at the moment so he thinks he should go to the polls sooner rather than later.
I have said before and I repeat now that all the opposition parties have to get together to form a united opposition and choose a leader to stand against the President. It is a case of divide and rule here. Tiny groups – and I hear rumours that one or two more new political parties may emerge – are easy targets for President Michel/PL to pick off.
It is an astonishing fact that since the 5th June 1977 the SPUP-SPPF-PL has been running the country.
PL is getting funding and support from various sources mainly in India and China, but other countries too. Their campaign is already underway and they can afford to go the full distance.
The opposition hasn't got the money to fight back so vigorously and anyway it is difficult to see how any of today's single parties can defeat President Michel/PL on their own. We only stand a chance with a united front, otherwise Michel will get his new five-year term and the same will apply with the National Assembly Elections.
The opposition needs to have some sort of representation in the National Assembly. Five years without a strong opposition in the Assembly has been bad for the people of Seychelles. For the sake of future generations I ask the political opposition leaders to please do something constructive: Stop fighting each other.
They might even try to get support from the foreigners who have taken Seychelles nationality. The majority apparently vote for PL.
Meanwhile, there are two big issues in Seychelles that continue to worry me.
One is reconciliation: What is happening here?
I have always believed that such a process as adopted in South Africa and Northern Ireland is the best way forward for Seychelles. The President should make this a priority to heal the division in the country or we will never live in peace.
I am dedicated to getting a reconciliation process introduced in Seychelles.
The second concerns drug abuse. The situation continues to worsen and the cells are full with young men. Earlier, the National Drugs Enforcement Agency seized 32 kilograms of heroin with a street value of R112 million in the La Misère area. It was the largest drug bust in the Indian Ocean archipelago and 10 times the amount of heroin seized by the NDEA in a normal year.
"This seizure has dealt a severe blow to a major criminal drug cartel," said the NDEA.
This is great work by the agency but we must keep up the momentum. We must root out these drug cartels. Drug abuse is destroying the lives of many families in Seychelles. I appeal to the President: Please act quickly.
Finally, on a personal note I record that it is now 35 years since I left Seychelles to live in the UK. I left my beloved home country after spending months in jail for what a Minister said was "mixing with the wrong friends".
I was working at the Government Press when I was arrested in November 1979. Yet I was never charged with anything and the unfairness of it all still hurts. I was really enjoying life, playing football and representing my country on many occasions. Then abruptly and shockingly me and my small family had to quit the country of our birth.
Since then there has not been one day when I haven't thought about Seychelles. I love Seychelles, which is why I enjoy setting up events for everyone to get together. I am now organising the next Seychelles Independence Day Celebration in the UK for 4th July, 2015. Make a date in your diary and I will keep you posted on the details.
And yes, I will say it again passionately and loudly: I LOVE SEYCHELLES TOO!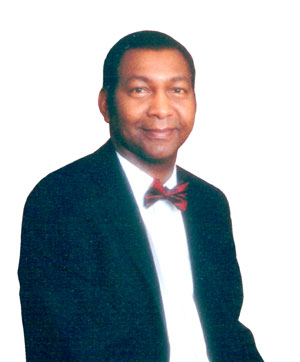 Lewis Betsy
Publisher
Seychelles Life
* Lewis Betsy is Publisher of Seychelleslife.co.uk