The girls who want to be Miss Seychelles
31st March 2016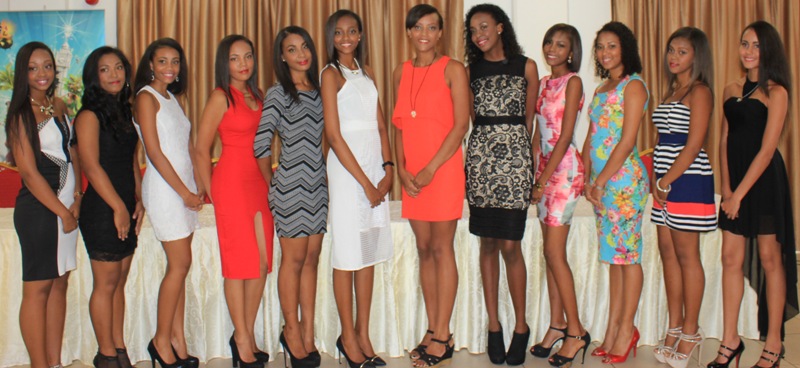 Twelve girls have stepped up to challenge for the crown of Miss Seychelles… Another World 2016.
They met the outgoing beauty queen Linne Freminot, along with organisers, sponsors and partners of the pageant at the head office of the Seychelles Tourism Board.
Sherin Naiken, chief executive of the STB, said: "It took them a lot of courage and determination to embark on a journey that will give them an experience of a lifetime."
She warned that the girls, who are aged 17 to 24, will also have to face critics from the social media and "need to be strong and tolerant".
The 12 pictured here are Samiya Albert from Pointe Larue, Kimberly Anacoura (Port Glaud), Lianne Barbe (Praslin), Christine Barbier (Cascade), Ruth Bonte (Anse Etoile), Rita-Maria Durup (Mont Fleuri), Hemma Hoffman (Mont Fleuri), Samira Nicoire (Foret Noire), Anaïs Nourrice (Roche Caïman), Juanita Porice (Anse Boileau), Sophie Rosette (La Retraite), and Camilla Spivey (Pointe Larue).
The pageant will take place on May 28.