The curse of drug abuse is casting a dark shadow over my beautiful Seychelles and the bright hope of New Year
3rd January 2019
By Lewis Betsy
I hope that 2019 will see big improvements in Seychelles. The New Year always seems full of promise, following on as it does after the shared warmth of friendship and festivities at Chrismas. Yet I am troubled as I send my message this year.
I have just got back from my beloved Seychelles. The place is still buzzing, beautiful as always. But, the first thing I noticed was that quite a lot of people have lost the beautiful smile they used to have many years back. Their sparkle has gone.
I visited one of my favourite places, the Sir Selwyn Clark Market in Victoria. It is a fascinating place with its many varieties of fish and vegetables. I met and talked with a lot of old friends. Every one of them was telling me their own stories, some of the stories were striking and some were very sad.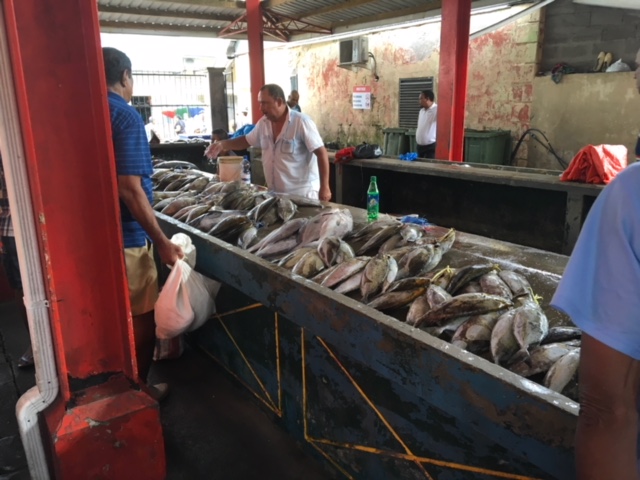 It was a devastating blow for me to hear that so many of my old friends were on drugs and so many are begging for a living. While I was in Seychelles six young deaths were put down to drugs issues.
The worse thing was on Thursday 6th of December when I saw an article in the Seychelles Nation about drugs. To be honest, the situation is getting worse day by day. I fear that the methadone treatment is not that satisfactory. It takes an age for it to be effective and even President Danny Faure says he is not happy with the programme.
He said: "When you put some of your citizens on a methadone programme, you need to prepare them for another programme. It would have been a great plus had the (rehabilitation) centre at Cap Ternay been put in place this year."
To my surprise, the authorities admitted that 92 per cent of Montagne Posee inmates tested positive for drugs and HIV. The statistic is incredible: Just think if 92 per cent of the country tested positive for drugs and HIV? We are in very bad state of affairs with this and need to do something drastic very quickly. If not, you can only imagine what the situation will soon be like.
Beyond the prison walls, I fear that there is a greater national tragedy waiting to happen with the drug problem.
Mr Faure admits failings in his administration, but will he tackle them? He said: "I am not satisfied with the help that we are getting and I think we can get much stronger collaboration in our effort to deal with drugs. In Seychelles there is a general necessity for us to do better."
My message this year will be that we must urge the government to do more to listen to the voice of ordinary Seychellois so we can help our brothers and sisters.
In the meantime, politics is going in a very different direction. After the demonstrations of "Danny Out!", the opposition has gone really quiet and they don't even talk about the issue. Now the National Assembly is in recess until February we don't know if we are coming or going. The country is in a total mess.
This is not helped by the controversy over foreign workers which needs addressing urgently. There are approximately 22,000 foreign nationals working in Seychelles, an alarming figure when you realise that our main population is only 96,000.
President Faure said that there is a need to re-look at the way recruitments is carried out and "there needs to be an agreement made between Seychelles and Bangladesh". He went on: "Recruitment should be done in a structured manner, and not by people we do not know, hence the need to create a framework under which this will be done."
This all seems very vague as something needs to be done swiftly. There is much disquiet in the country and we need to take control of the situation.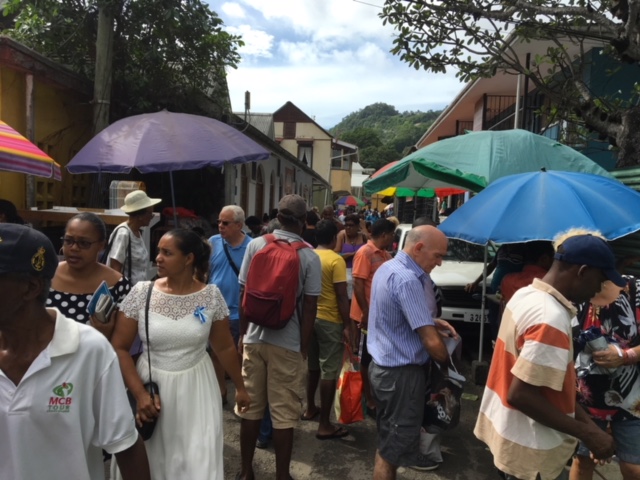 In the meantime, I want to thank everyone for all the support given me – and Seychelles Life – through the years. I have seen and experienced a lot since my arrival in the UK in April 1980, and I really appreciate people's friendship, kindness and advice.
Together, we have worked hard to get Seychelles on the path to a fairer and more democratic society and those efforts are paying off. We are not there yet, but there is progress and despite the obstacles we still encounter we should not give up.
I wish though, our politicians would be less divisive and work more in tandem to tackle poverty and corruption. If we can achieve real progress on these issues – and the drug problem – then I believe Seychelles can steer itself towards becoming a progressive and caring state.
My belief has always been that the inherent goodness of people will triumph and yes, I see that their day will soon dawn. I have observed that in sport and that has been my guiding light.
And staying on the positive side, I see tourism is doing well too. This is gratifying news, as Seychelles Life is committed to supporting sport and tourism as two vital strands of our national endeavour.
All the best for 2019.