Spying, insults and political frustration... the fascinating drama surrounding Patrick Pillay's shock decision
13th February 2018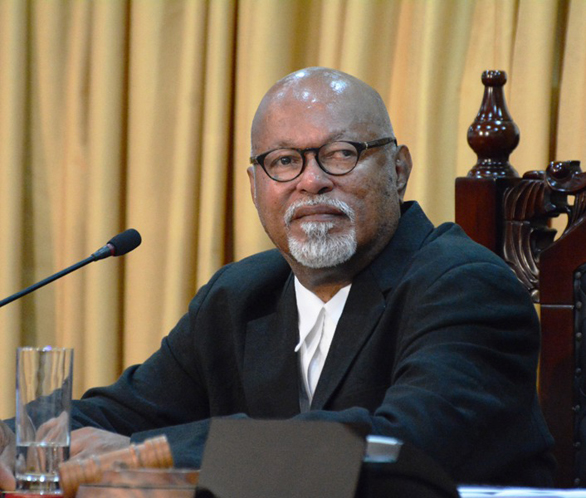 By Lewis Betsy
The Patrick Pillay saga just shows how politicians in Seychelles still find it a struggle to get on with their job and truly represent the people.
Ton Pat has courted much controversy for resigning as Speaker of the National Assembly and MNA for Anse Boileau.
He gives a raft of reasons and explanations for his shock decision. They range from high-minded principles of political responsibility – the failure, he says, of cohabitation and the lack of respect shown to him; then there are the claims of being owed money and strangest of all by far, the case of being spied on by a staff member who he describes as a "stooge".
The whole saga loops from drama to farce, and presents something of a riddle.
Is Mr Pillay taking a temporary backseat to gather strength to tackle what he clearly sees is a political logjam in cohabitation... or is he playing the long game, perhaps to stand as a Presidential candidate?
Seychelles Life contacted Mr Pillay so he could bring us up to date with everything and this he has promised to do. We await his account with great interest.
As for myself, I see his resignation as a great shame and a greater loss to Seychelles. After a wonderful start it is sad to see him go so early.
Mr Pillay was doing good work for the Assembly. His experience of working both with PL as Minister and then the Opposition – he is leader of Lalyans Seselwa – gave him a special insight into the Seychelles political machine.
His call, like my own, for a Presidential election now rather than in 2020, has since been taken up by many.

They include Wavel Ramkalawan, although Mr Ramkalawan did muddy the waters by saying at first he would stand as President for his own party the SNP rather than the "united" opposition group in which he he plays a key role, the Linyon Demokratik Seselwa (LDS).
That aside will anything actually happen?
Probably not.
President Danny Faure is obviously comfortable where he is and sees no need to put his own position in jeopardy.
Whereas I quite like Mr Faure, I feel this is an insult to the people of Seychelles. We should have a President who is elected by the people, not one who has been gifted the job, pas baton.
Meanwhile, a new Speaker is to be appointed by the Assembly and three candidates will contest the Anse Boileau seat on the weekend of February 24 -25, although markedly there is no one from Mr Pillay's Lalyans Seselwa nor the President's PL.
The candidates are (pictured here, left to right) Philip Arissol (LDS), Louis Loizeau (SPM) and Ralph Volcère (Independent).
Good luck to whoever wins. From what Ton Pat says of his political rivals his successor is going to need a thick skin and plenty of support.