Our people are suffering, says St Ange. Seychelles needs to do everything possible to revitalise the tourism industry when the Coronavirus crisis is over
22nd May 2020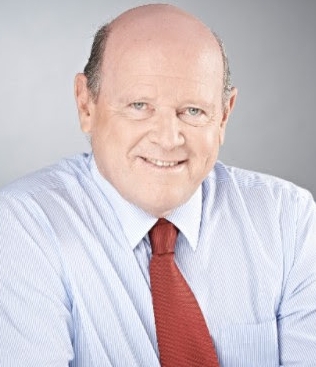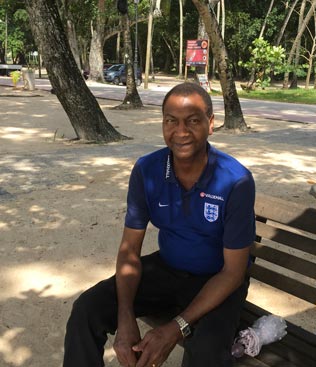 The Coronavirus pandemic has altered the world in so many differing ways, and Seychelles Life asked tourism expert Alain St Ange how Seychelles and the Indian Ocean region are coping. It comes at a challenging time as for Mr St Ange, who as the leader of One Seychelles has been campaigning for the presidential elections. Because of the Coronavirus emergency the former Minister of Tourism and Culture for Seychelles has returned to the tourism industry to help African nations recover from the effects the pandemic has had on this vital sector. The African Tourism Board asked him to serve on its Covid-19 Tourism Task Force and Project Hope was set up to assist with the recovery of tourism.
SEYCHELLES LIFE: You were pitched right back at the heart of the tourism business with the Covid-19 Tourism Task Force, so how is that going, as the demands must be huge?
ALAIN ST ANGE: Tourism remains such an important industry for the world at large. For tourism destinations when their main tourism source markets sneezes, many a tourism destination catches a bad flu. Today, the tourism industry as a whole has fallen "sick" through Covid-19 and tourism operators are on their knees. This freeze on tourism as an industry has been a shock to economies right around the world and Africa has not been spared. This is why Project Hope of the African Tourism Board was set in motion. We work week on week for long hours and together we are seeing the economic blocs, and are looking at the plans and ideas being proposed for tourism for Africa.
SEYCHELLES LIFE: What is the timescale for a reasonable recovery?
ALAIN ST ANGE: Any time frame for recovery will depend on the preparedness of individual tourism destinations and readiness of their tourism source markets. Some of the tourism source markets will be ready for travel faster than others. Regional tourism and a drive from the continent will be an approach for Seychelles to follow, for instance. This is relatively short haul tourism and we are well served with flights to Mauritius, Kenya, Ethiopia and South Africa. Seychelles is also well placed in between Asia and Africa and should be working on Asia through or with the Pacific Asia Travel Association (PATA) as they will have tourism source markets ready to open faster. In Europe, the main market for Seychelles, some countries have been floating revised time frames for reopening their outgoing tourism businesses. Germany is now July and others are following that pattern. France is interesting for Seychelles: as they open domestic lines we can have a market in Reunion right next door – when the Health Department sees this as ready, but with the needed protections in place. Many from mainland France are planning trips to their Indian Ocean Department.
SEYCHELLES LIFE: As tourism is vital to the economy of Seychelles, can it be helped to recover in time to save many Seychelles companies from going under?
ALAIN ST ANGE: Seychelles needs to do everything possible to bring back tourism. It is not an option we have, but it is a necessity. Tourism operators are on their knees and the responsibility to keep them afloat lies squarely on the State, so the State needs to move to kick-start that industry. To wait for Covid-19 to go away is just not an option. The World Health Organisation (WHO) has already said that Covid-19 will be with us for a long time and this with or without a vaccine. If tourism businesses go under Seychellois employees with be feeling the pinch as work will become more difficult to find. Tourism is the pillar of the Seychelles economy and this is clearer today than ever before. Tourism died with Covid-19 and so did the economy.
SEYCHELLES LIFE: Is a quick fix possible?
ALAIN ST ANGE: There is no quick fix. What is needed is to be prepared and thinking outside of the box. Sitting and waiting will not solve anything. We need to be pro-active. When Seychelles will see the suffering of its people it will need to move. We can only hope it is sooner rather than later. All the discussions and talk about Seychellois businesses and their ability to pay their way by themselves is just ridiculous. Without businesses we shall have no employment opportunities for our people. And without able businesses ready to be on the receiving end of tourists on Day One of reopening we will not have a sustainable tourism industry. Punishing those who have savings to help them survive the hard times after reopening of tourism is to send a boxer into the ring with his hands tied behind his back. Businesses have been paying into Government coffers when the going was good. Government is the biggest partner of that industry when one analyses the taxes paid directly or indirectly. These were payments made to the the industry's partner. But importantly, as every tourism destination will be fighting for the same visitors and price, accessibility and service with value for money will decide on speed of take-off. The new landing fees proposed by the Government must be scrapped because it will be just another negative when the industry needs positives.
SEYCHELLES LIFE: Businessman Hendrick Mancienne, director of Dan Import Orion Mall, the wholesale outlet of Dan Import in Seychelles, says "a return to normal will only happen once the whole world has been vaccinated, thus logically, years from now.". Do you share that view?
ALAIN ST ANGE: This is the longterm look and this will be years down the line. The WHO has said that Covid-19 will be with us for years and this with or without a vaccine. We cannot wait. Our people are suffering and as a country we need to to do every possible to bring a degree of normality back to their lives. Politicians are not feeling the pinch and are paid on time even when many who elected them are on the five thousand minimum assistance payments. The five thousand does not go far anymore as food and utilities have gone up with the drop in value of the Seychelles rupees. Seychellois are suffering and we need as a country to hear their plea for help.
SEYCHELLES LIFE: Seychelles appears to have been lucky and certain restrictions have started to have been lifted, but experts fear a second outbreak of Covid-19 is still possible. Are we rushing into things too early?
ALAIN ST ANGE: The second outbreak is a possibility, yes, but we are today more prepared that when we faced the first outbreak. We must work for continued preparedness and continue to get the people to be aware of the challenges. They are suffering and will hear the call by the health authorities. Seychelles must thank its health professionals for a job well done – and now hold the economy to ensure the efforts of the Health Department was a worthwhile exercise. Without the strengthening of the economy poverty will become the reality we never wanted to see happen.
SEYCHELLES LIFE: Restrictions on air and sea travel are planned to be lifted from June 1. Is this a good idea too? Is it too soon?
ALAIN ST ANGE: In June the airport opens, but commercial planes will take longer to land in Seychelles. They need to put into their system that Seychelles is open, but getting a load factor to launch operations will take a bit of time. As we plan this we need to be ready to start the operations with the needed protocols in place. Seychelles has no options. The survival of the islands needs its economy to be boosted and it is tourism that can save the day.
SEYCHELLES LIFE: Cruise ships picked up bad Press during the early stages of the pandemic. Is it a good idea to have them back in Seychelles?
ALAIN ST ANGE: Cruise Ships were in Seychelles waters as well and we had no such dilemma. Seychelles has used Covid-19 to ban cruise ships until 2022. But the reality is that we shall be working on our port infrastructure. The work to bring cruise ships such as AIDA that changes passengers in Seychelles will all be lost. Cruise ship passengers flying in are like other tourists. We fly in seamen for fishing boats and playing selective approaches with our economic partners. The losses at the airport, suppliers, bus and taxi operators, arts and crafts dealers and port dues will be felt fast. Work on needed health protocols with the cruise ship operators is what was needed. Use this to be better prepared.
SEYCHELLES LIFE: Has Danny Faure and his government handled the crisis well?
ALAIN ST ANGE: We flipped-flopped so often. We shall help every worker, then it was bureaucracy to the maximum instead of taking the payroll data that was with the Ministry of Finance anyway. The President issued many feel good statements but the reality showed little was true.
SEYCHELLES LIFE: Was social distancing a success and how well can it work in the new post-Covid era?
ALAIN ST ANGE: Yes Seychelles did well and the people were good. This saved Seychelles.
SEYCHELLES LIFE: Would you have done anything different in dealing with the emergency?
ALAIN ST ANGE: The biggest failure is the way the Head of State treated this pandemic as his responsibility to him alone. He failed to bring Seychelles together, even as he saw the world rallying opposing forces to be one in tackling such a disaster. I personally appealed to bring political forces together so that we speak as one. It fell on deaf ears. In his place I would have brought Seychelles together and gone outside my comfort zone and would have had the green, orange, blue and yellow sit alongside the red to speak with one voice and remove politics from the pandemic-tackling moves. President Faure fared badly in being the President in this difficult period.
SEYCHELLES LIFE: On a personal note, as your tourism role will continue to be exceptionally demanding, will this affect your preparations for the Presidential elections?
ALAIN ST ANGE: My work as a tourism person continues. I am involved in the Hope Project of the African Tourism Board where I sit as the Vice-Chair. Tourism keeps me in touch with thousands of Seychellois who depend directly or indirectly on tourism. On the political side, One Seychelles is working and the pandemic has not affected the preparedness of the party for the elections at all. The pandemic has actually shown to Seychelles the leadership qualities of its leaders.
SEYCHELLES LIFE: Will the elections be delayed, or should they be?
ALAIN ST ANGE: The elections are due and should be held. Seychelles is bleeding, its economy is in difficulties and needs urgent attention. Only an election can now provide the necessary remedy.
SEYCHELLES LIFE: Are you in talks with any other parties about the Presidential elections or the forthcoming National Assembly elections?
ALAIN ST ANGE: The Presidential elections will arrive and everyone is working to position themselves. One Seychelles is working hard and more than ever its Executive Committee members are out in numbers touching the electorate who are disgruntled about the situation they are facing. We talk to many an individual leader in the opposition and will continue to do so. For the National Assembly elections the situation is very interesting where often only few votes separate a winner in this first-past-the-post election. One Seychelles has its team ready and is proposing a mix of red, green and blue candidates, keeping the spirit of one Seychelles for every Seychellois, immaterial of the colour of the skin, political affiliation or religious belief.