I didn't give in despite my career being destroyed and now I want to make sure my party brings about change by winning too, says Alain St.Ange
26th November 2019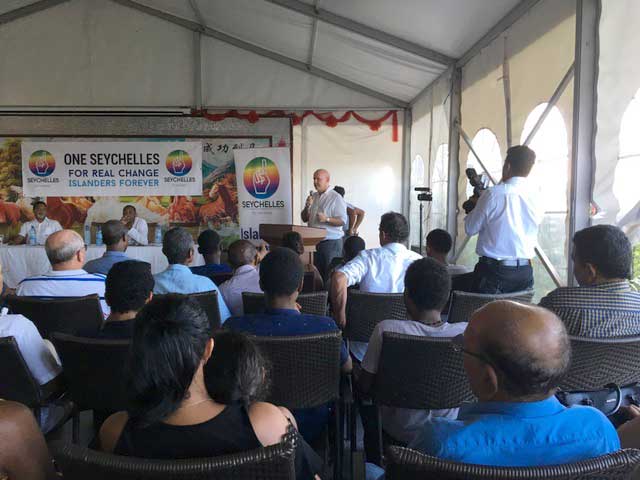 It has been a tumultuous time for Alain St.Ange, leader of the opposition party One Seychelles. The former Minister has won a lengthy legal battle against the Seychelles government after it had abruptly dropped him as their candidate for secretary general in the UN World Tourism Organisation. Mr St.Ange had resigned as Tourism Minister in order to campaign for the post but, two days before the election in 2017, Seychelles caved in under pressure from the African Union which had another contender it wanted to back. Mr St.Ange has also taken legal action over a recent social media publication. He tells Lewis Betsy, publisher of Seychelles Life, about the stress and hurt all this has caused him...
Congratulations on your victory in the legal action against the Seychelles government. Did you ever think your victory and vindication would be in doubt?
Thank you for your words congratulating me on this legal win. The let-down by the Seychelles Government remains hard to digest. A Government must stand by its word and commitment. They moved from standing by one of their own to support a Robert Mugabe candidate and in so doing tell the world that Zimbabwe is the tourism benchmark admired by Seychelles, even above its own successes. Today, the legal system has vindicated the people's expectations on the word of a Head of State once he commits himself. This matter was discussed and supported by two back-to-back Seychelles Presidents and the withdrawal of the Government's support for the nomination by President Faure has cast serious doubt on what the word of a President means. Yes, through my legal victory, I feel vindicated.
It must have been a bitter-sweet experience over your old colleagues. Have you spoken to President Faure or any of his administration since the Seychelles Supreme Court ruling was made?
The legal avenue is used to redress unfairness and to re-establish the rule of law. Seychelles did not need this let-down from the Head of State. An independent and sovereign nation must have the courage to stand by its citizens and ensure the country's flag is raised at its highest level at all times. I have had no contact whatsoever with President Faure since the case. My last discussion was before filing the court case some two years ago.
Has there been an official apology?
No, the Government has not apologised for hurting one of its citizens so much and for destroying the life of its citizens. I am a patriot and pray every Seychellois, including the President of our islands, also embrace patriotism and put the Seychellois people first always. Today, Seychelles is seeing a Truth Commission where the hurting of the citizens is heard. One day, the harm caused by President Faure in the UNWTO saga will have to be heard as well.
With hindsight was there anything Seychelles could have done to resist the pressure put on it by the African Union (AU), which was pushing for a candidate from Zimbabwe, Walter Mzembi, who ultimately lost anyway? Was it typical of African politics or a one-off?
Yes, of course Seychelles had the option to stay the course and the Secretary of State for Foreign Affairs said so under oath in court during the trial. Even the Ambassador who was dealing with the African Union gave this as an option in his notes to the Government. Seychelles would not have been the first, nor the last, to break ranks in their support of their own country and its citizens. It has happened before and it will happen again. Seychelles is a sovereign nation and must first look to itself. The big question is, when was a sanction imposed that crippled any AU member state? The AU needs its member states to remain a viable organisation. For such an important decision the AU never saw fit to even send a high-powered envoy to Seychelles to discuss with the authorities and President Faure only took an electronically submitted Note Verbale as enough justification to destroy the career of one of its citizens. The AU had the Zimbabwe Minister as its candidate when Robert Mugabe was president. He was being patriotic and showing a patriotism lesson to Africa even though it was clear that the AU candidate could not win, not because of their chosen minister but because of the sanctions by different countries on Zimbabwe. I knew that out of ten votes from Africa we were set to pull six. I pray that this UNWTO saga was a one-off and African politics can move to stop Africa from shooting itself in the foot again.
You state what pain and humiliation the situation has caused you, but will the compensation be of any help? Are you still to appeal against the R164,396 ($12,000) awarded and have you at this stage any idea how you will spend it?
The compensation is a token compensation that just covers the court fees and lawyer's fees. Yes, we shall appeal the case. The sad thing is that this pitiful saga now drags on and closure on this will take much longer. We shall not get the compensation until the appeal case is heard and judgment given.
There has been an article published for circulation in Seychelles with serious allegations about what has been allegedly happening between the leading officials of your party One Seychelles. What is your response?
The malicious allegation posted is now subject of a defamation court case. Suffice to say I am, and remain, leader of One Seychelles. We have used this below-the-belt styled accusation to strenghten our National Executive Committee. The road to success in politics is hard and you will always lose some on the way. Every political party in Seychelles has seen this scenario before. Remaining true to the party's chosen cause is what keeps our members together, focused and dedicated.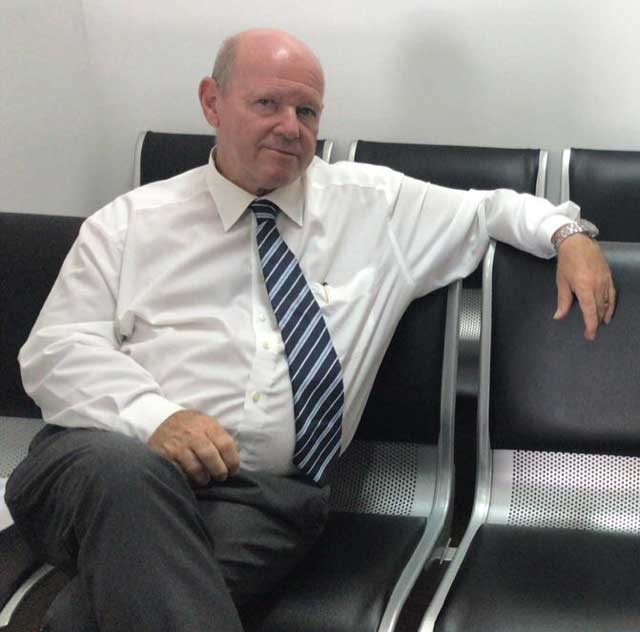 Have you lost faith in the politics of fair play?
No, I have not lost faith in politics. On the contrary I have been re-energised to work tirelesly and to be ready for the 2020 elections. The country needs a third choice and we shall provide this third choice.
The Opposition in Seychelles has always had to band together to seriously oppose United Seychelles (formerly Parti Lepep). Is that cooperation more in danger now than before?
The Opposition needs to look itself in the face and say what is the end role. Those in the Opposition are the ones attacking each other and lying low on attacks on their main opponent, the ruling party. This is amazing. We are meant to be believers in democracy, but cannot accept anyone with a differing view. After all the years of a one-party styled government many are just looking at a change to another government based very much on the same ideology of non-acceptance of differing views. Many an activist in the opposition will use fake names to spread fake news on social media. They are doing this night and day without realising that the population today want to know why they should cast their vote for them. I often tell the voters in my door-to-door visits that these activists should look at their own sins and not to worry if I have any – God will not be questioning them on my sins but they will have to answer for their own sins. When someone has nothing new to tell the electorate they embark on personal attacks. Lack of substance shows we are looking at a spent force.
What is your next political step?
The National Executive Committee of One Seychelles has been planning the party's convention for very early in 2020. This will see district representatives named and the Presidential candidate proposed. We have now launched a weekly political flyer named "Pti Zilwa" and are now finalising arrangements to get the weekly publication "The Islander Newspaper" back on the shelves. All these are needed tools for the 2020 elections. One Seychelles is ready and may surprise everyone in 2020. Seychelles needs a change and with One Seychelles real change is guaranteed.