Honeymoon couple win dream holiday... and hope for a future family
7th June 2016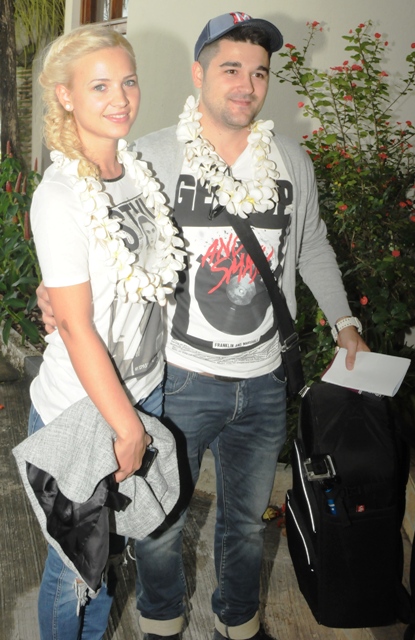 A couple who first visited Seychelles on their honeymoon have won a competition for a VIP holiday in the archipelago.
Bogdan and Elena Matei from Romania were awarded the dream package after submitting a two-minute video of their time in Seychelles.
The win may prove lucky in more ways than one.
Bogdan said: "We wanted to have a baby here. We didn't succeed. It wasn't our fault. And then maybe God gave us a second chance to have our wish accomplished."
He and Elena were, he said, "on cloud nine".
The video competition which was organised by the Seychelles Tourism Board (STB) under the theme My Seychelles Experience, had 35 entries.
Contestants had to post a video on Seychelles online. The winner was the one which received more likes, was of best quality and showed Seychelles in all its aspects.
The Mateis were welcomed at the Seychelles International Airport by Nathalie Didon, deputy chief executive of the STB and Maja Gedosev, head of corporate affairs at Air Seychelles.
Ms Didon said: "What made them win the competition is the originality of their video where the couple managed to capture all the sites they visited on Mahé, Praslin, La Digue and Silhouette, as well as the involvement of the people in it and their own participation.
"When you view this video you will notice the couple have really demonstrated their experience of these places they have been too. And it also shows they are passionate about it."
Ms Gedosev said Air Seychelles was the proud sponsor of a "fantastic and beautiful competition".