Surprise! Ketsia is crowned Miss Creole
13th November 2018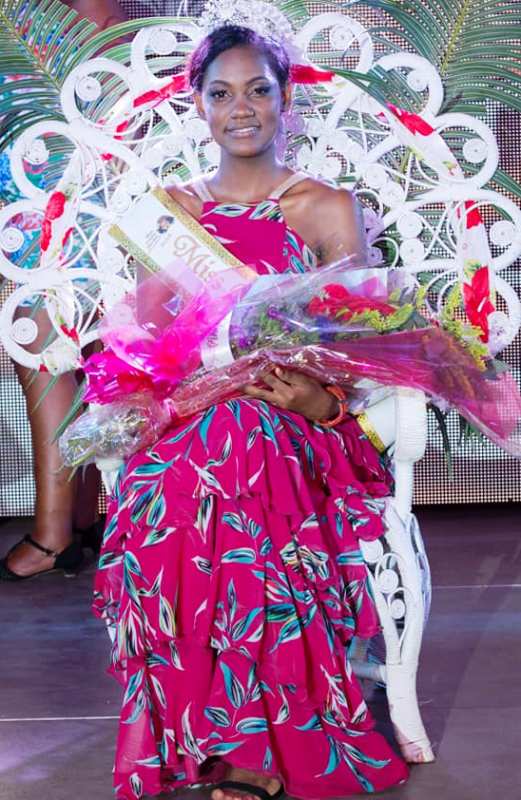 It all came as a bit of a surprise, she said, but Ketsia Marie has found herself crowned Miss Creole Des Iles Seychelles 2018.
The 20-year-old student from Au Cap took the title at the the beauty pageant held at the Berjaya Beau Vallon Bay Resort & Casino.
Asked how she felt, Ketsia, pictured, said she was very happy – and hadn't expected to win.
She went on: "I wish to thank everyone who supported me and believed in me. I also wish to thank the judges for choosing me.
"Miss Creole Des Iles offers an opportunity to be an ambassador for our culture, tradition, our language and everything that is unique to us Seychellois and I wish to inspire other youths in keeping all these things alive."
Ketsia was crowned by the outgoing Miss Creole Des Iles, Omegan Jean-Marie-Ciseau. Tisha Loze was awarded first princess and Natasha Chetty was second princess.