Seychelles needs to work more on unity to help its people progress further in 2022
20th December 2021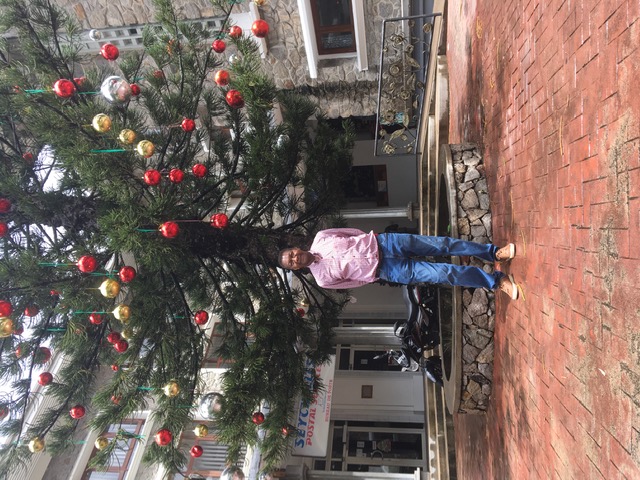 By Lewis Betsy
I would like to wish everyone a Merry Christmas and a Happy and Prosperous New Year.
But while I want you to look forward to a better 2022, I also think a glance back on the past few months is vital.
It has been a remarkable time.
We have seen dramatic change and reversals of fortune with, among other matters, the damage caused by Covid-19 and arrests by the Anti-Corruption Commission of Seychelles (ACCS) over the missing US $50million given by the Abu Dhabi government.
But the social fabric of our beloved islands still concerns me.
It means that in 2022 I am once more having to call for greater unity so that Seychelles can move forward.
This year there has been too much infighting and walkouts in the National Assembly which could have been avoided.
Our Government should aim to be a Government of National Unity. A year on from the game-changing elections, it is time to consider not our differences but what we all have in common.
Politicians should show more commitment to put Seychelles first and unite the people of these islands.
I know for sure that President Wavel Ramkalawan is doing his best to govern the county.
It's just that his LDS government is doing it in a very different style and in a way we never had before.
Three months ago, a lot of people I met in town were saying the Government that came in with a resounding victory in October 2020 was not doing enough and was not keeping its promises.
Now the mindset has changed completely and Ramkalawan's rating is rocketing very high right now. Many think he is doing a tremendous job under the circumstances.
Well, I think the main reason for this change of mindset is due to the arrests of so many "big fish" over the missing $50million and firearms.
This is one of highest and biggest developments in the history of Seychelles as people have been talking about the lost money for years.
I expect and respect the court of law to deal with culprits as they see fit. We the people should let justice take its course.
However, I fear this case will be a long drawn out affair, pretty much like the Truth Reconciliation and National Unity Commission (TRNUC) hearings. By their very nature the TRNUC sessions were lengthy. The US $50million case has brought in an army of lawyers and so will drag and drag.
The next instalment is a court hearing for the six accused on December 30. We'll watch with interest.
In the meantime, I constantly worry about the way Seychelles society is going. I personally feel that the Government should be more pro-active in getting its people to work together.
The President must take a serious approach on unity for the benefit of all Seychellois. The people have lost too much over the the past 44 years and have suffered enough.
Now is the time for concerted action and 2022 should be the year of national unity.
I want action, not words. Seychelles Life will be right behind the President when that happens.
So, on that note of goodwill I wish you all the best.
Merry Christmas everyone.