My great joy as Ramkalawan becomes President of the Republic of Seychelles
5th November 2020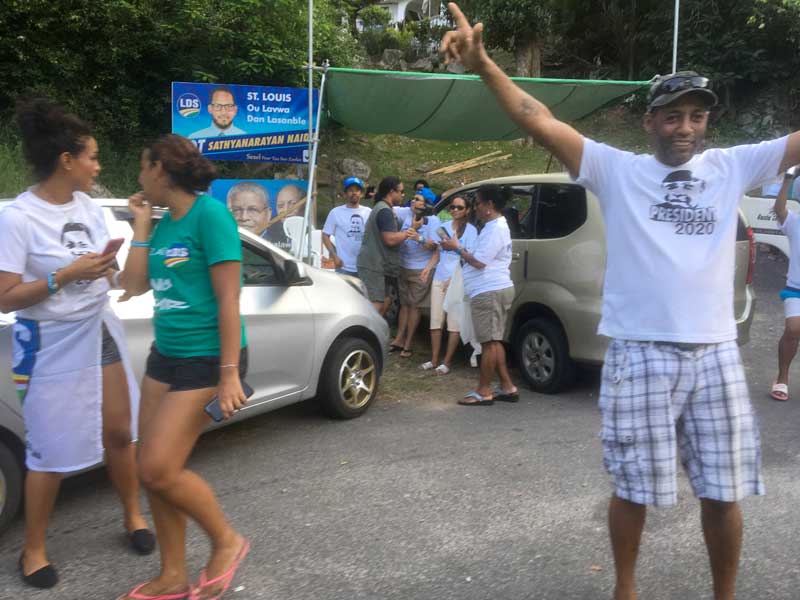 By Lewis Betsy
Well, no one could have imagined that a result such as this was on the cards.
We had hoped and prayed that Wavel John Charles Ramkalawan would do enough to become President of Seychelles, but to do it with such a flourish was magnificent.
His convincing victory (54.9 per cent to 43.5 per cent for Danny Faure) and the overwhelming success of his coalition party, Linyon Demokratik Seselwa, in the National Assembly meant that the Opposition had finally become a true government: Leader and party both in control.
I had a big moment too.
After being in exile for almost 40 years it was great for me to go to the polls for the first time and do my duty as a true Seychellois.
In my last pre-election post on Seychelles Life I had urged all Seychellois who were entitled to vote to do so.
Such matters are crucial.
Only when everyone takes part can you see true democracy in action.
This was well worth the wait.
On Sunday morning after hanging on from midnight through to 10.15am, the results started to come in.
It was unbelievable to watch district after district going to the LDS, especially with Ramkalawan also being elected the President of our beautiful groups of islands.
Straight away there were celebrations in the streets with just about everyone going towards Victoria.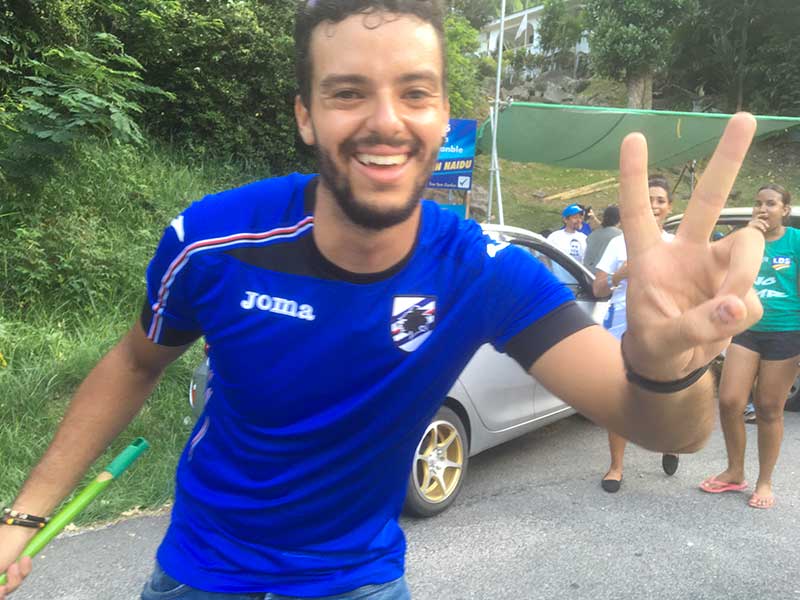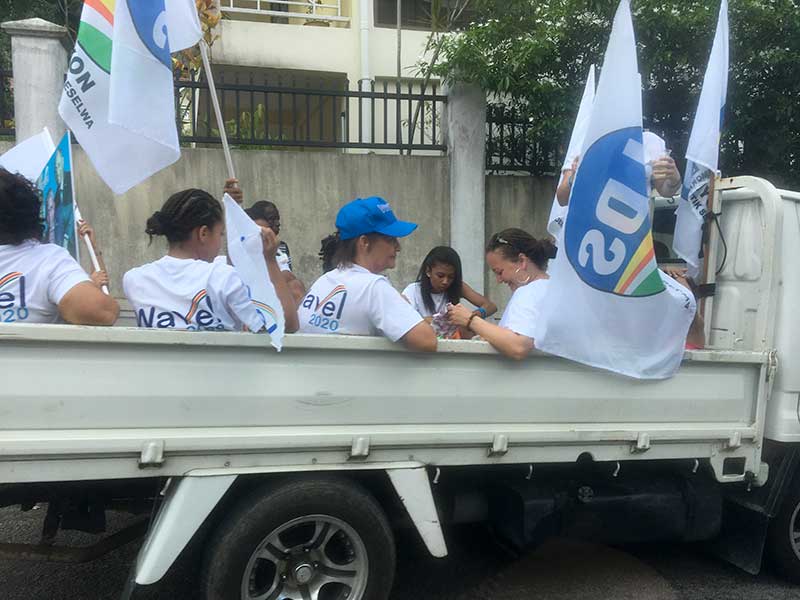 There was serious traffic congestion in the town as people carrying banners and flags celebrated with happiness because, at last, after 43 years Seychelles was free of the regime started under Rene's dictatorship.
You could tell that many Seychellois felt a great weight had been lifted from their shoulders.
Their faces were full of joy. Car horns hooted and the atmosphere was electric.
I want the people of Seychelles to now live in peace and harmony the way they used to before the Coup D' Etat. Gone for good, I pray, will the times of people living in fear of intimidation and persecution. The horrors of the killings and disappearances must also become history.
In his acceptance speech, the President-elect said he will unite Seychelles with every Seychellois having a role to play in the new set-up.
He thanked President Danny Faure for the good relations they shared and his mutual agreement to ensue Seychelles maintains a good international reputation.
He said: "In this election, there were no losers, there were no winners – our country was given the opportunity as the ultimate winner."
Ramkalawan had also seen Alain St Ange, leader of One Seychelles and a former Tourism Minister, gain just 1.6 per cent of the Presidential vote.
I understand the hand of reconciliation will be extended there too.
This is a new beginning for Seychelles after years of bad governance from SPPF, Parti Lepep and United Seychelles. As you see from the results around Mahe, the Seychellois people had enough of them and they made sure that they were on their bikes.
Now is the time for Seychelles to take a breather and re-group towards a better future for its people.
We need to bring back what our founding President, the late James Mancham said was the Creole Spirit and Joie de Vivre.
You have to ask, what would Sir James make of all this? I am sure he would be ecstatic.
There was another poignant moment.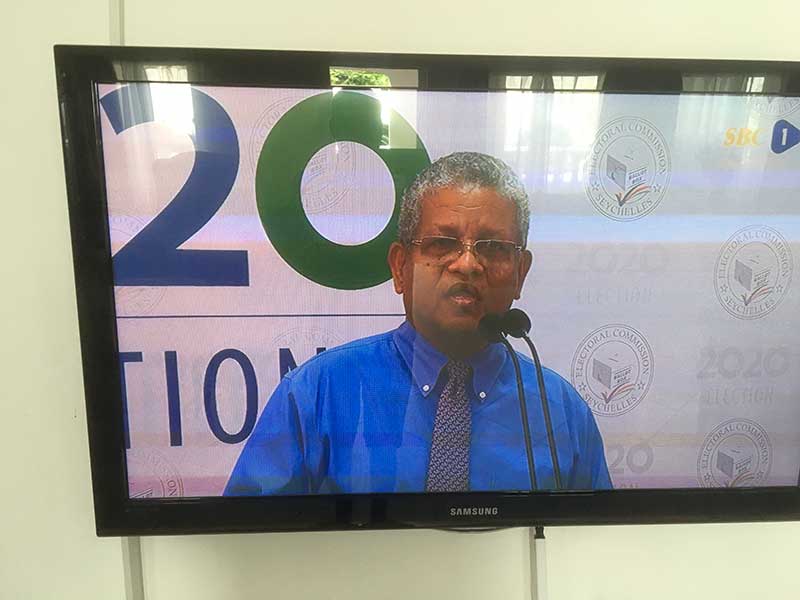 The best part of Ramkalawan's speech for me was when he mentioned the name of my great friend the political campaigner Gerard Hoarau who was assassinated on 29th November 1985. Gerard was shot outside the London home where he had been living in exile.
Ramkalawan said that Gerard gave his life for Seychelles and its people.
He used one of Gerard's quote, "They may kill me but they will never kill the idea of freedom."
It was a great gesture by the new President and it was good for all of Gerard's supporters and friends who have suffered since his untimely death.