Kevin Betsy kicks off a new era with football's Red Devils
9th June 2022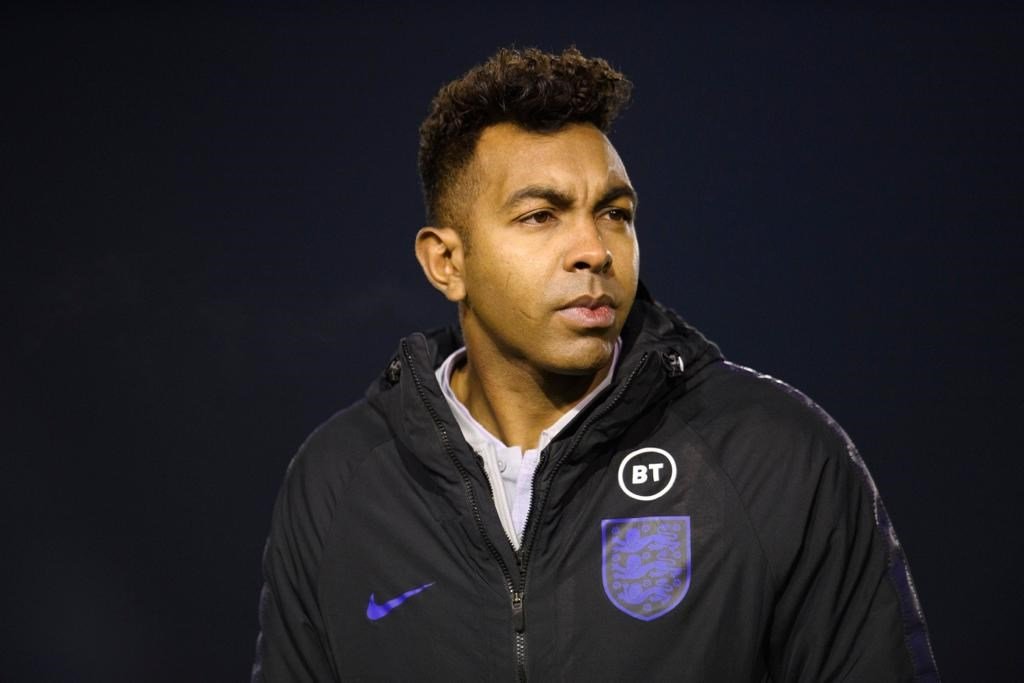 by Lewis Betsy
The outstanding career of Seychelles-born footballer Kevin Betsy has taken another major step forward.
He has been appointed the first-team manager of Crawley Town Football Club, West Sussex, on a two-year contract.
Kevin has signed up to the challenge of steering the EFL League Two club to the top after having spent the previous season with London club Arsenal, managing the Under-23 side.
Prior to that the highly-rated coach spent five years in the England youth setup running the Under-15s, 16s, 17s and 18s teams.
Kevin said: "I am joining a club that has a great history. We are also looking at an exciting new beginning on many levels both on and off the pitch."
The Crawley side is known as The Red Devils and Kevin said he was "very impressed" with the vision shown by club co-chairmen Eben Smith and Preston Johnson.
He went on: "Following discussions, l knew I would be working for bright and genuine people that share the positivity and energy to take this club forward. I will work extremely hard and put my heart and soul into every single day to help make us successful."
Kevin is the son of former Seychelles national captain Lewis Betsy, publisher of Seychelles Life.
Lewis said he and his wife Julie are delighted with Kevin's new role.
"Seychelles is a very small group of islands and Kevin has made us so proud. All the family are over the moon."
Lewis went on: "We are very happy for him and for all his hard work and devotion to football, which he's so passionate about. His dreams are slowly becoming a reality.
"Discipline has played a great part of it and we wish him good luck in his new role at Crawley. He can reach the sky with his determination."
Mother Julie added: "Super, super Kevin Betsy. Congratulations. I know you can achieve your goals with determination. Well done and lots of love."
Kevin, 44, enjoyed an illustrious playing career which started at Woking in 1997 where he was named as the 1998 Conference Player of the Year. The former midfielder switched to Fulham in the 1998-99 season and made his debut at Anfield against Liverpool in the League Cup.
He was also later involved in successful promotion campaigns with Bristol City, Wycombe Wanderers and Woking.
He returned to Fulham to begin his coaching career and spent six years as a lead coach in the youth setup.
In Seychelles, Kevin took part in the 2011 Indian Ocean Island Games, scoring in the final against Mauritius, which finished 1–1. He scored again in the resulting penalty shootout, which Seychelles won 4–3.
Kevin also founded a charity, the Kevin Betsy Foundation, to help coach and supply football kit to young Seychellois players.
Crawley co-chairman Preston Johnson said: "We couldn't be more excited to have Kevin Betsy coming on board to lead our squad into this new era for Crawley Town.
"Kevin has been a consistent winner as both a player and a coach. His innovative and analytical mindset aligns with our ambitions for the club, and we're confident that he can deliver the kind of positive results our supporters expect and deserve. We're eager to equip him with the resources needed to do that.
"We're looking forward to a bright future for the Red Devils with Kevin at the helm."