Hope for fairness and justice as the Truth Commission moves into its final phase
11th May 2022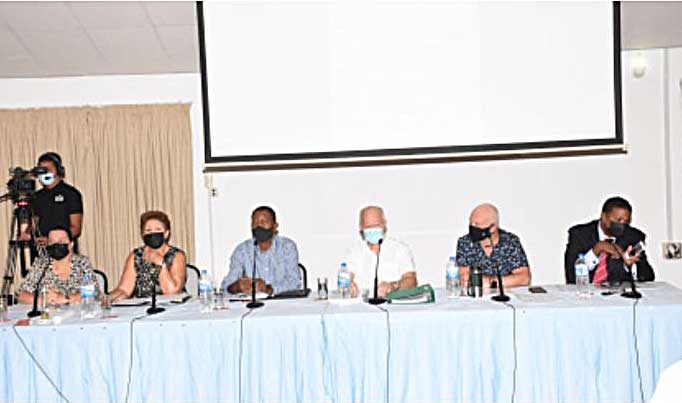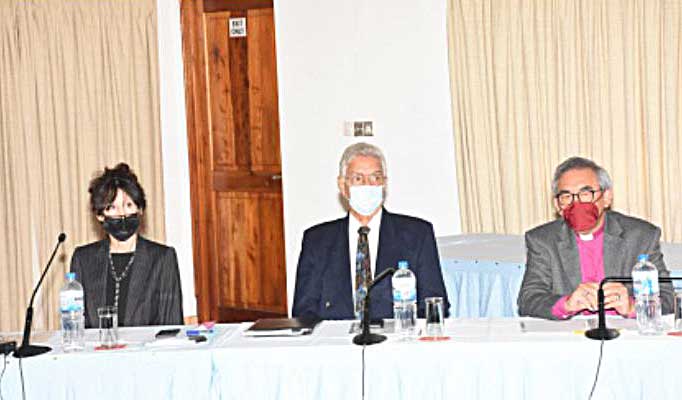 By Lewis Betsy
The work of the Truth, Reconciliation and National Unity Commission is slowly drawing to a close.
It has been an emotional time.
People have given heart-rending testimonies, with some accounts never having been made so public before.
It was a test for many if Seychelles could stand to hear the truth about the cruel days of the Rene regime.
It was not a perfect process. We have heard of criminal acts. We have not heard from the accused. As one complainant said: "If you do not know who to forgive, how can you forgive them?"
Yet despite all this, I sense that even though it has been slow and tortuous, at last we may be making some progress.
A Victims Group Committee appointed by the Commission was approved by the complainants during a meeting on Wednesday 27th April 2022. The aim was to discuss the first draft of a reparations policy.
I and my wife Juliana serve on the committee and I am relieved to say that in my opinion the meeting was a great success.
Now we have to work hard with the TRNUC to be able to have a proposal to present to the President when their mandate runs out in August.
My role at the meeting was to give thanks to everyone there on the day. But I felt that I also had to urge more action from the Commission.
The work of the Commission must succeed and, more, be acknowledged as a success otherwise it will all have been in vain. This cannot happen.
At the end of the session, I thanked the President's Office for lunch, Commissioner Jacgues Gbilimou, the Master of Ceremonies, Michel (Toule Box) and his team who made the day a success and the SBC team for their tireless work in transmitting the events to the world.
Then I gave my speech. This is what I said on the day:
Good afternoon Commissioners, complainants, all those present here and everyone listening abroad.
My thanks go out to the Commissioners of the Truth, Reconciliation and National Unity Commission for all their hard work. They heard more than 425 cases and I would think gained first-hand, an understanding of the suffering borne by the victims. I am sure listening to the accounts has not been easy, and may well have caused sleepless nights. I personally would like to extend my heartfelt thanks to you all.
This is indeed a historical day for us all. I would like to thank former President Danny Faure, President Wavel Ramkalawan and the national assembly members who voted for this mandate. I am sure that all the complainants will feel the same.
During this process we have heard some appalling stories of the pain and suffering that our brothers and sisters endured during the rule of the one-party state. We all became victims of the Coup d'Etat on the 5th June, 1977. Many of our countrymen were forced to flee their beloved homeland and those that couldn't leave one way or another were trapped in the horror of it all.
We have been scarred for life and I never imagined that one day I would have been able to tell the story of my own struggle. Now, my account and those of many others has been made public. The TRNUC has given us the opportunity to voice what happened in those dark days. It means that at last no one should be in any doubt what happened in Seychelles at that desperate time.
Today we embark on another struggle. We ask the authorities concerned not to add any further hardship to the people who have suffered and given their testimonies. We have had enough of talking. We want the TRNUC to make a decision soon on the wrongs that the people of Seychelles were forced to experience. The victims need closure.
We are not here to fight each other, but to work together for solutions. We complainants have given our truth about what happened after the coup d'état. The TRNUC has listened and now needs to come up with the best solution for everyone.
Our islands and its people need to heal. I fear that for some this may never be possible as their scars are too deep, but we must still continue that process. We need peace within ourselves and to work towards unity.
We need to stand stronger together, side by side, with everyone striving for the common good. The TRUNC must not fail in its core mission to achieve reconciliation and unity, otherwise we all fail.
Unity is my main goal too, so let us make sure this doesn't happen.
We end today by thanking everyone who made this huge effort to attend and all those who have listened to us.
Long live our beautiful group of islands and its people.
Thank you and God bless.