With the elections hotting up, I urge every Seychellois to vote… and honour those who have suffered for us
22nd September 2020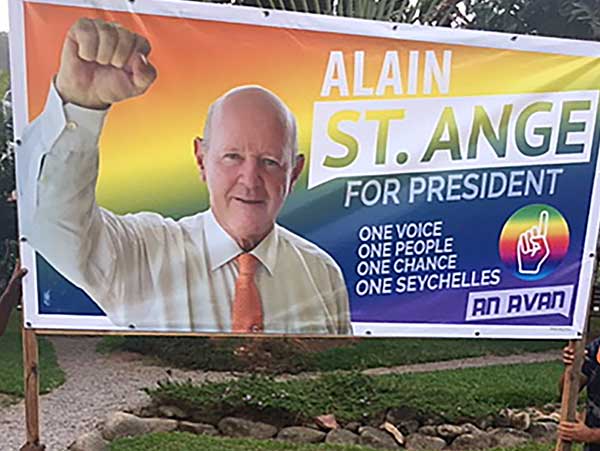 By Lewis Betsy
Seychelles is now truly in election mode with politics the main talking point everywhere you go.
As we have both the Presidential and National Assembly elections held simultaneously, this makes it a real opportunity for the people to actually get what they want… and, more importantly, need.
I hope this means every issue will be challenged and debated.
That is why we need to make sure everything is crystal clear.
Which means we must know exactly what we are being promised.
Which means the politicians are absolutely honest in what they say.
Which means that the politicians understand that when we give them our trust, they have to deliver.
This is the time for Seychelles to reach for the greatness that we are now surely due. With the 1977 coup, with the 1993 multi-party elections, and with the power change in the SNA in 2016, our nation changed each time.
That is why the elections this October can make the life of every Seychellois better by offering greater fairness and opportunity.
As for the candidates, I think most people know where they stand.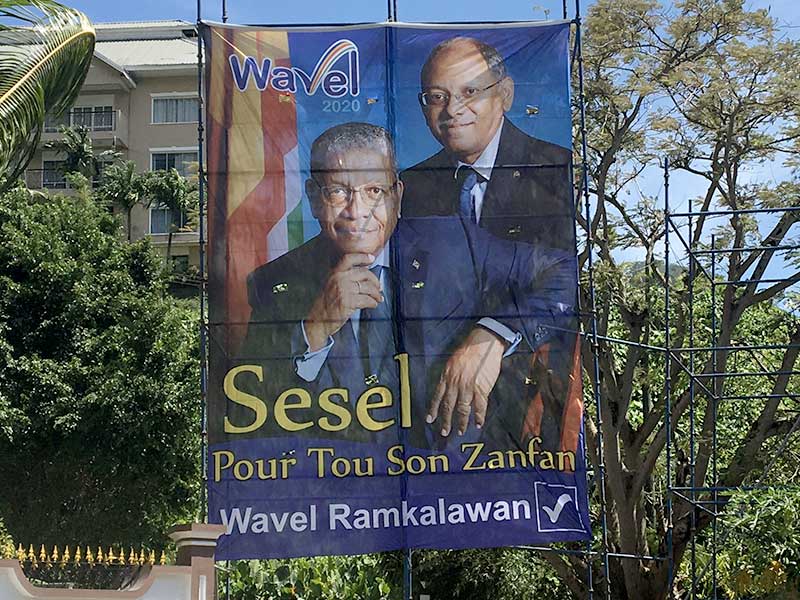 Wavel Ramkalawan is going for his sixth attempt at the presidency, with Ahmed Afif as his running mate under the Linyon Demokratik Seselwa banner.
The "newcomer" on the block is the experienced politician Alain St Ange with his deputy Peter Sinon for One Seychelles.
They will take on the sitting President Danny Faure and his running mate Maurice Loustau-Lalanne for United Seychelles.
Faure inherited the Presidency "pas baton" from James Michel in 2016. Can he triumph and take the role through his own efforts this time?
Certainly this election will be unlike all others.
One contender who could have given it a different slant ridiculously fell at the first hurdle.
Patrick Pillay, leader of Lalyans Seselwa, a former Speaker of the SNA and ex-Government minister, presented his papers at the last minute, but had his nomination rejected because "he did not meet the necessary legal requirements".
How could such an veteran hand commit such a schoolboy error?
For all the campaigning and noise this man has made in the past it is a career tragedy.
It is also a genuine shock to those among us who thought he could present a serious challenge.
I gather he is still going to take the Electoral Commission to court, but whatever happens it is a reminder that behind all the shouting and campaigning, first you have to make sure your paperwork is in order.
I also noted that as enthusiastic crowds, supporting the US and LDS candidates, made their presence felt at the nomination, the three candidates spoke of the need for all Seychellois to be respected and appreciated.
They clearly understood that the track record of some supporters has not been a civilised one.
Seychelles Life will be watching these developments very closely.
I had thought another outcome was possible, but with all speculation about a Third Force now gone, it makes Wavel Ramkalawan the clear favourite.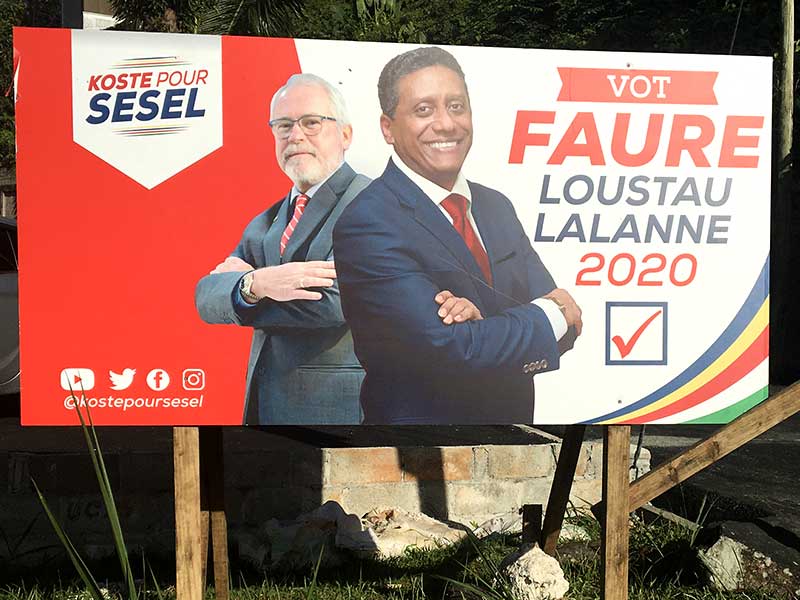 I predict Danny Faure will be runner-up, leaving Alain St Ange to come out third.
However, the National Assembly elections will be a different ball game altogether and it is still early days to predict the outcome.
Seychelles has been through so much in the last 42 years under the SPPF, PL and now US. The results have been dreadful, for the people and the country.
I think the people of Seychelles have got a chance to reverse this mode and move our nation in a different direction.
There is one crucial thing that bothers me, though and I cannot stress it enough: It is vital that everyone votes, whatever their political persuasion.
Democracy is difficult. In Seychelles, family, friends and colleagues have suffered and many died to ensure we have that right.
It is our moral duty to honour their sacrifices and in so doing make our country great again.
I urge all my fellow Seychellois: Do not waste this priceless opportunity.